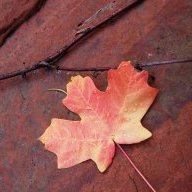 Life really is better Here
.
Joined

Apr 20, 2013
Messages

966
I won't have as famous of commentary or adventure as
@scatman
or
@The Trout Whisperer
, nor off-trail genius of so many others... but during the past year I had some pretty nice trips. Seeing how it is rainy, snowy and windy outside and I had a few minutes today. I figured I would post something that is most recognizable and sunshine-ey-ey-ey.
Right when September came into October I found myself with my buddy up in the Tetons for his birthday trip.
I had planned a different trip, but we had this window of perfect weather before storms the next week.
We made the drive to Jackson with only minor detours and smiles on our faces as the whole countryside had Autumn throwing out paint all over it. Even more ordinary dirt piles, rocks and hillsides were colored all pretty and the weather was about bluebird as could be.
We spent some time driving in the preserve during the late afternoon and then down the main park road while the sun was setting. We saw some moose, elk, coyote and pronghorn, all while refamiliarizing with the area. I was up here once with my wife when we were not yet married, and then several times as a teen, but it had been a while.
We went into town, but since it was shoulder season and a Thursday, there was not much open at 8pm, so we went on over to the Silver Dollar. There was music, food and warmth and we delayed our short, crisp night in the back of the truck out at the Gros Ventre campsite for as long as possible.
The night sure was crisp, but pretty quiet for a crowded campsite- probably we were the noisy ones- arriving at 11 and leaving again at 545.
We left early because we wanted to sit out under the stars and listen to some bugling and see the dawn turn to day, before going over and seeing what permits were available. We got bugling and coyotes a plenty, but a second car showed up and kept the engine running, so it killed the mood. There was a big bull right by the bike path too.
After the sun came up, we were the only ones in line for permits and when I asked what was available near Cascade, the ranger said, "Just about everything. There are only two or three permits taken out for Paintbrush and Cascade for the next two nights."
I figured that was about as empty as it would ever get, and since Autumn had essentially thrown up all over the Tetons it was perfect.
We hit the String lake trailhead by 830am and were soon walking past the glassy reflections, accompanied only by an older couple who were also heading up Paintbrush on a day hike. We only had a few other people pass us the rest of the day, and meandering is more the word I would say for our pace up the canyon.
I had only vague knowledge of the area, but going on this popular route made a framework for the future.
We had two cold nights either side of the divide, down in the 20s (which feels colder in autumn than it does in February or March, for sure). We saw a lot more day hikers Saturday, and then a whole slew of em in lower Cascade canyon on Sunday. That can only be expected, as the place is about as beautiful as any.
We had a camp deer on Saturday night, she came right up to us when I was out taking pictures of the tent, but almost no other wildlife until we ran into a young bull moose down in Cascade. A few campsites were taken in Cascade the second night, but no one up near us. We also did dinner up at Solitude with the true definition of the word.
Next time I will have to do something more off the trail, but to take a nice, peaceful stroll in the crisp air and surrounded by all that was excellent. I cannot complain.
I do not really remember much of the food we had on this trip. I know I had some freeze-dried that I kept passing over on trips this past year, so one was Jambalaya. I do remember eating fig newtons while laying down in the sunshine of a meadow at lake Solitude and some gummi pineapples but that is it!
The scenery must be good when I can barely remember the food.
The soundtrack as ever was an odd mix. Some Simon and Garfunkel, Liz Cooper, Great Lake Swimmers, Radical Face (since it was October and that kind of vibe), and then for my normal 3am try-and-get-back-to-sleep it was Jantsannorov and his music about Mongolia.
Now pictures:
We took the route in through Swan Valley, just because I love the farmlands, stopping at some falls, getting ice cream, and then coming in over the pass.
Some GTNP stuff and animals:
The above is a zoomed in of the same bull:
Insert early morning bugling sounds here:
I could have stayed here until the glass blew away.
Now enjoy quite a bit of Autumn, shadows and trails as we climbed higher.
Paintbrush...
Autumn just kept giving and giving.
It is like my kid painted this with the bold, elementary colors.
Had enough yet?
OK, that is beyond making the point.
At the lower lake, we took a break and hung out with some Gray's for a little while. Lots of personality.
Some old trees
Afternoon and evening near camp.
Not a shabby sunset for having no clouds most of the day.
Some golden hour that morning along the stream.
Up over the divide.
I still see this view of Grand in my dreams. Barely a wimpy breeze on the divide too.
Autumn was past prime up high, but we found her again.
Water colors changing with the afternoon sun.
Downright ordinary at this point.
Cool
Might have bored you by now.
So calling it an early night.
Morning was chilly and frosty.
Not bad. Really.
Might be my favorite.
or my favorite is this one.
More.
I am zoomed in here. Thought it may get interesting, but the other hikers wised up and stepped off the trail. He was moseying at probably 1/10 our speed. So eventually he took a step into the pines and we quickly skirted around him so we could get out before dark. He looked at me a couple times when we were on his tail, snorted and was like "Behind my back I can feel that stare... Kiss off". (shameless VF reference)
Somewhere around here a guy with his wife and kids in tow asked us where Cascade Canyon was... I looked at him a little screwy and said "This is Cascade Canyon, you've been in it for at least the last couple of miles." He was a little deflated "I was hoping we were going to be looking down at this big gorge."
"Ah, well, you are in the canyon. It is beautiful." As we moved on his wife was mumbling "All this way for what?"
I shook my head.
Sure, wrong expectation perhaps, but no disappointment in Cascade for me.
Cascade and Autumn kept on giving.
Almost there. More peeps in some places.
Back by Jenny.
Thimbleberry.
Almost too much color, and so harsh from the afternoon light.
We went back into Jackson for a bite to eat, and I bought a t-shirt, then we were back on the road south.
The gold everywhere was almost overwhelming until it merged with the sunset. My friend was a bit ornery and getting home later than he had planned, so we did not make any real stops, but we did stop briefly by the Snake. My wife fell off a raft near here when we were dating, and I ran this a dozen times growing up.
Maybe you think too many photos. Maybe lame, or sarcastic dialogue, but this hopefully helps you feel a lot warmer than the weather right now.