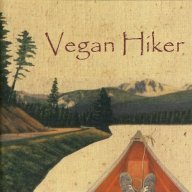 Joined

Jul 5, 2014
Messages

2,099
hi guys,
I'm looking to get a canoe that would be ideal for paddling solo with 2 dogs (80 lbs and 40 lbs). It sounds like a tandem 16 footer paddled in reverse will do the job but a poly that size and weight will be a bear to load onto the car myself without you know, breaking windshields and ruining my car's paint job. Aluminum that size will obviously be way too heavy and the Kevlar and fiberglass are pretty pricy. Good thing about vessel that size is that my wife could probably join me and still have room for both dogs. I don't really care much about speed or running through rapids, as this would be mostly for getting out on flat water to get my zen on and go camping. With 2 dogs, I care more about stability and comfort. The Wenonah Solo Plus at around 50 lbs sounds perfect but is a bit pricy.
https://www.wenonah.com/Canoes.aspx?id=122
There's also a used Old Town Discovery 169 for sale near me but it weighs 90 lbs and I read it's not the easiest to paddle solo.
Does anyone have any suggestions?