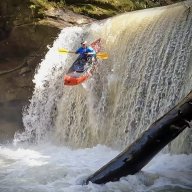 Joined

May 3, 2013
Messages

519
Some packraft stoke from the southeast...
I just couldn't wait any longer. All the trips reports and packraft blogs detailing epic multi-day/multi-discipline adventures made me do it. I bought an Alpacka...probably the only one in the entire state of Kentucky.
I've become too one dimensional lately, strictly whitewater kayaking for the past 5 years with the occasional backpack trip thrown in. Now that I have a fancy new DSLR camera, I'm motivated to get back out and use my legs again and add some variety in my life. What better way to combine my favorite things...backpacking + boating = packrafting!
Whitewater kayaking will always be my go-to, but the more passions the merrier.
These vessels aren't as practical out east, we don't have millions of acres of public land to lose yourself in. That said, there is still plenty of remote and wild land to explore. I've mapped out some 2-4 day trips that explore some of the wildest areas of the southeast...the Obed National Wild & Scenic River, Big South Fork National River & Recreation Area, Red River Gorge, and there are plenty of smaller watersheds in the southern Appalachians to push the envelope and paddle some very remote, difficult whitewater. But these trips are just training for my 4 week epic southern Utah 40th birthday trip next spring. The boss already cleared it...thanks boss.
My test run was a day trip on a Kentucky Wild & Scenic River, the free-flowing Rockcastle in the Daniel Boone National Forest. The Narrows section is short but sweet, a handful of class 3 rapids at lower flows and harder with higher water. Unfortunately Lake Cumberland has risen after years of historically low levels due to issues with Wolf Creek Dam on the Cumberland River. The last 2 rapids are now under the backwaters of the lake, but everything upstream is still wild and remote with 5 fun rapids to play on.
I did a solo, no shuttle 2 mile hike and 3 mile paddle. I used my whitewater paddle but plan on getting a 4 piece breakdown for overnight trips. The Alpacka performed flawlessly...easy to inflate, super light, made easy class 3 seem like class 2. The wonderful women that run Alpacka are awesome, they donated a boat to our National Paddling Film Festival and are big supporters of Wild lands and river conservation.
Map I made of the area and the route...
https://plus.google.com/u/0/photos/...6005096366919983042&oid=105768283703063059928
Start of the hike. Bee Rock in the background.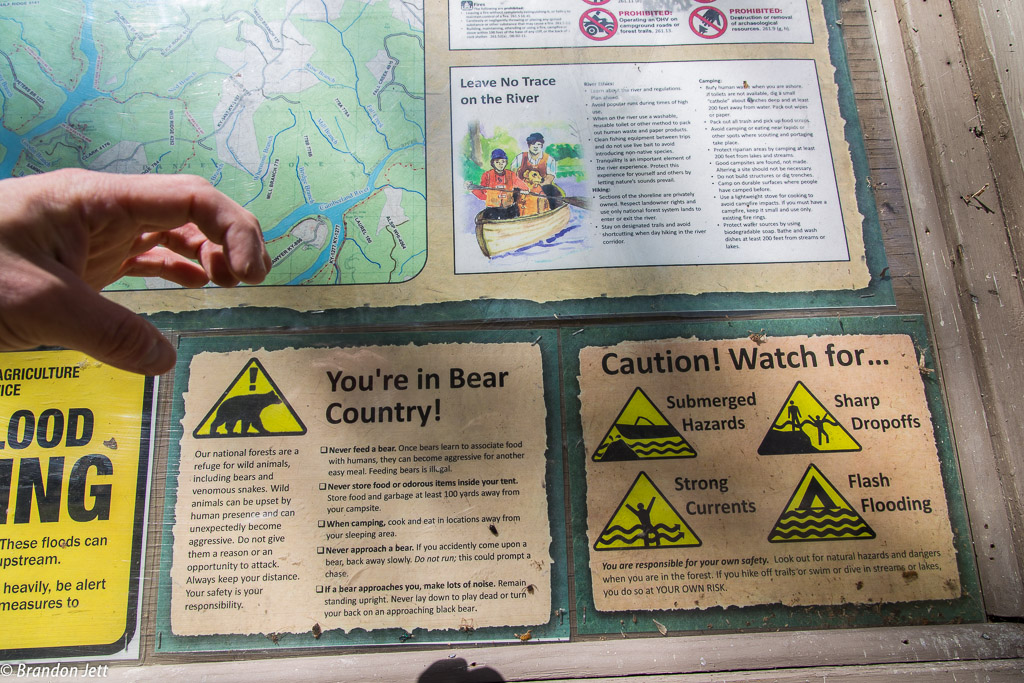 Up and over the ridge...
Bee Rock Overlook. In a few weeks this will be all green.
Beech Narrows rapid
Blow it up
GoPro still shot of my butterfly buddy
Start of the Narrows
2nd Drop of the Narrows
Sure beats television
The end
More pics...
https://plus.google.com/u/0/photos/105768283703063059928/albums/6004105207077010305
Featured image for home page: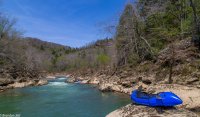 Last edited by a moderator: