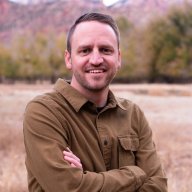 Joined

Mar 4, 2016
Messages

68
I've come back to Backcountry Post after a long time of not visiting the site to gain some inspiration of potential trips to do this Summer and thought i'd share a trip from last Summer that was my last backpacking trip before my wife and I had our first baby.
I headed out in August with two of my good friends. The original plan was to head to Red Castle, but we changed plans because my wife was at the point of going into labor any moment, so we chose a shorter hike. I had never been to Packard Lake before, but had hiked past the turn off dozens of times. It's shame that I had never been there before, cause it's is easily one of the more amazing areas of the Uintas.
We left the trailhead about 2pm and were to Packard within a couple hours. We took our time, and stopped a lot as we were not in a hurry. The hike to Packard consists of a lot of elevation gain and loss, but it's totally worth it because the lakes leading up to Packard are beautiful and had some great looking camp spots if you aren't looking to go too far. But going all the way to Packard is worth it, simply for the view overlooking the Duchesne River drainage.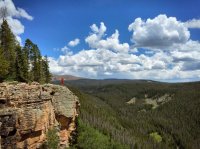 It was awesome to see Packard lake so close to the edge of such a rad view.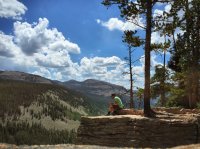 Cooper The Wonder Dog even loved the view. We watched an amazing sunset from this point and enjoyed a peaceful night once the large group of scouts left.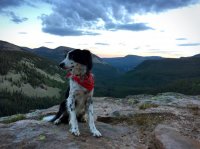 Fishing wasn't so good. I managed to get lucky and catch one small fish, but that was about it. My buddies had much better luck than I did.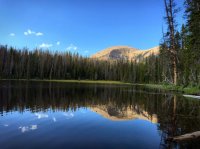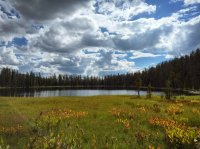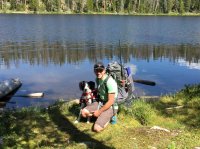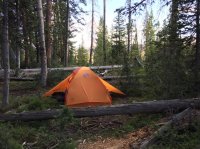 Really beautiful meadow not far from Packard.