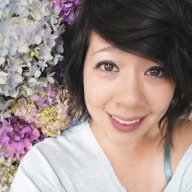 Joined

Dec 31, 2017
Messages

1,404
Days: 174 - 184
Miles: 2477.9 - 2653
Zero Days: 0
The hitch we got back to trail from Leavenworth was a delight. The couple who picked us up had partially hiked the trail in 2018 and finished in 2019. It was fun to hear their stories and how relatable the stories were. Doesn't matter what year you hiked the trail, if you finished or not, everyone is going to have a scariest storm, best view, worst hotel, craziest hitch tale, etc.
BEFORE I started the trail, I had worried I would go too fast and miss fall colors in WA. Luckily, I dragged my feet enough.
Lil itsy bitsy babies
That night a mouse chewed several holes through the mesh in my tent, EVEN THOUGH MY DOOR WAS OPEN, because all 8 zippers on my tent had failed a long time ago. He ate my Chex-mix and kept running through my hair in the night. I would stir and feel it brushing through my hair, but I just kept sleeping.
Typical car wash morning. Everything sparkles though! The morning started with rain, but it didn't last more than 2 hours.
This marmot was extremely talkative and handsome.
This one was shy. She had 2 babies running around, but I couldn't catch a photo of them.
There was just something about this scene that I LOVED and still do. And it wasn't just the fact that I could still see snow.
Day 176 - One of my most beautifully memorable days on trail.
2500 marker!
Sawyer probably got tired of me saying "Oooooooh, it is like The Land Before Time!" Washington reminded me of our world BEFORE humans. So ancient and stunning.
A bit of blue sky if you just turned your head right.
We dropped down into a rainforest and we lost so much time with me stopping to photograph all the wonderful fungi!
Broken bridge is better than NO bridge.
Largest Chicken of the Forest Mushrooms. This is a photo with my camera zoomed in all the way. Definitely larger than my torso and head.
Trees make it happen.
The sun came out today! We were finally able to dry out our gear.
Before we left this stop, I ran off to pee and stepped in someone's barely buried excrement and got it all over my rain pants. I could have gone the whole trip without that happening, but eh, it is a story. Luckily, I would find a place to rinse them off after a few miles.
Day 178, I passed the 100 mile marker for SOBO hikers and was elated.
"Holy moly, 100 miles to the northern monument! I was going to make it! Grandpa and I were going to make it. It sprinkled lightly." Yeah, my dead grandpa was my mascot and so far, he, magic, or some sort of coincidence ensured it rained on every one of my special days: mile 700, Oregon day, Washington day, 100 miles from the monument.
I had been craving Asian food since I left Bend, OR. Of course, my first craving is always Pho and Sushi, but I would have been thrilled with anything, Chinese, Filipino, Korean, Thai, WHATEVER. So when the bus that takes hikers to Stehekin made a pit stop at a bakery that had vegetarian sushi I jumped for joy and bought 3 packs of them!
Our last planned resupply until the end! There was no food here, luckily I had had my mom send me a resupply box with food and the dress I started the trail in.
There were a lot of hikers here and everyone was a buzz about a storm that was coming in and the 25 mile climb leaving Stehekin. Come on guys, aren't we over climbs by now?! Most of them planned to hike from here and get off trail at another town during the storm, or they were taking the ferry to a town where they could get a hitch to Hart's Pass and touch the border before the snow started.
We were not going to zero here, just spend the night. My Nyloflume liner had holes in it, so I attempted to make a garbage bag skirt for it, in hopes that my quilt wouldn't keep getting wet.
Because of the rain and cold we had all been experiencing, a fellow thru hiker decided to quit the trail. I couldn't believe it. We were soooooo close to the end.
Of course, Sawyer and mine's Plan A was to hike the ~115 miles in 5-6 days and enjoy the snowstorm. We had 2 bail out points just in case.
The day after leaving Stehekin, Sawyer and I underestimated the rain and cold and would only hike 7.8 miles before making camp. Probably because we hadn't eaten and we spent too long on an exposed ridge without layering properly. As soon as we got off the ridge we knew we were both in the first stage of hypothermia. So we decided to play it safe and set up camp and get a fresh start the next day.
2600 marker, we would camp right around the next curve.
The rain never stopped so we had to construct a levy to keep from a flooded tent.
The morning started with heavy rain again. By noon, there was sunshine!
Colors!!!!
Only 35 miles to the monument (and then 30 miles back to try and get a hitch), but no one cares about that.
I had a Wishlist for the PCT, you know, rain, windstorm, wildlife, trail magic, and my top thing was going to bed with no snow and then opening my tent and being surrounded by it. Considering the monument was only 1 day away, I had assumed it wasn't actually going to happen. But then...
T-shirt bags to try and help keep my feet dry. These would not last half the day, and so I would just keep moving.
Little building down there.
We saw 22 hikers on their way out. Ones who had touched the monument. We clapped and yelled for all of them! They let us know we were the only ones they had seen and would probably have the monument to ourselves because of the snow. They had passed just under 200 hikers on trail during their monument experience due to everyone jumping ahead trying to avoid the storm *forehead slap*. A few of them camped an extra night just to wait for the fair weather hikers to head out so the monument and trail wouldn't be so crowded.
We dropped down to lower elevation before climbing back up, the snow was not sticking here.
Hunters.
Grouse.
4 people ended up passing us the ENTIRE day. They camped at a beautiful lake, but I didn't want to deal with the condensation and the even colder temps. We set up camp exactly 3.7 miles away from the monument and had it to ourselves!
For some reason, I was enraged after I made camp. I had never been so grumpy on trail haha. Everything was wet and dirty. We had hiked over 26 miles in the snow and I was proud and happy to be so close to the monument, but man, I was in a b**** mood. I ate a Ramen and promptly passed out.
Day 184 - 09.20.2021 - Northern Monument Day!
I woke up with a strange and painful hump on top of my foot. Oh well, nothing stopping me now!
Photos BEFORE the border.
And now...I leave you here. To be continued...
Last edited: