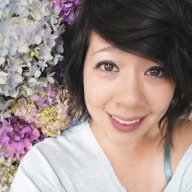 Joined

Dec 31, 2017
Messages

1,404
Days: 69 - 90
Miles: 789.1 - 1044.1
Zero Days: 3
Our last stretch, even with extra food, it quickly became evident that I would have to ration. At this point, I had always rolled into town with a day or 2 of extra food, but no longer. Even with my low appetite and struggling to eat, I was consuming more. The amount of energy you burn in the Sierras is extraordinary! This next stretch we planned to make it to town in 6 or 7 days, so we all packed what we thought would be 9 days of food, JUST TO BE SAFE. We still didn't pack enough...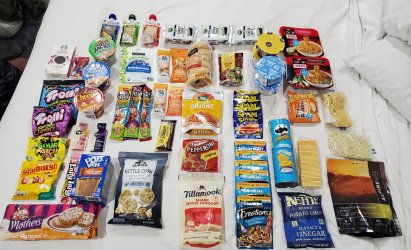 Happiest Pika ever?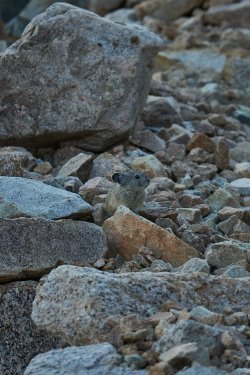 Glen Pass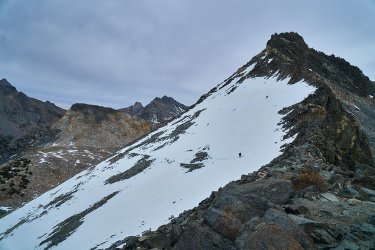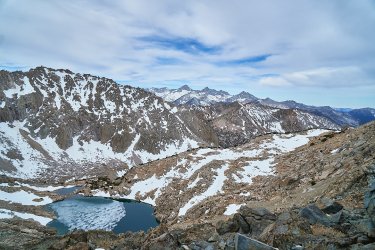 There were not a lot of flowers in the sierras, probably one of the reasons it wasn't one of my favorite sections. But I did LOVE these tiny little guys! Needed my macro for these and had to lay flat on the ground.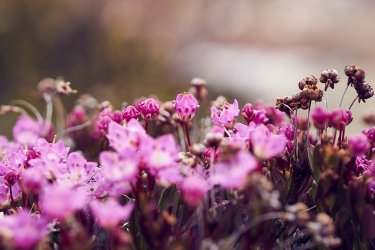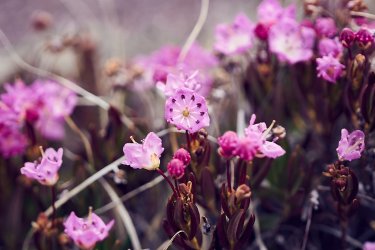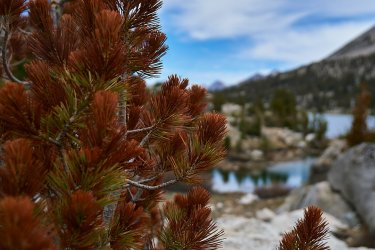 Best ranger cabin ever?!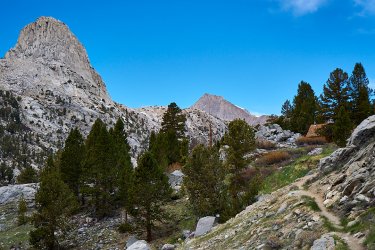 We stopped and had lunch/nap here.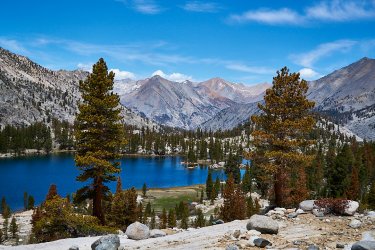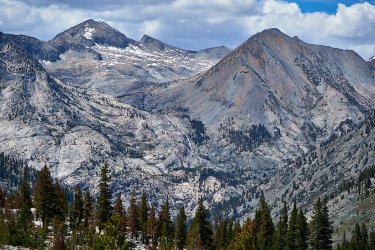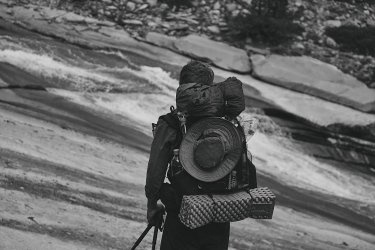 Laughing at mile 800.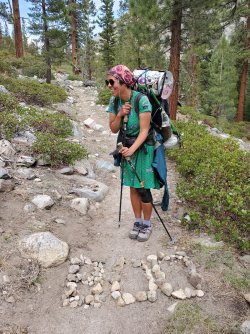 Baby food and Noka would become my FAVORITE thing to eat. I would make sure to carry 1 for each trail day, near the end, I would carry 2 for each day and hell with the weight.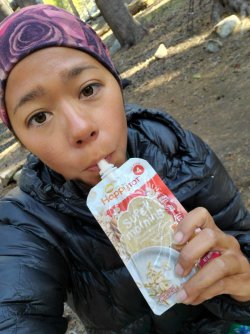 Pinchot Pass was by far my favorite pass! The colors in the Sierras can get really monotonous. I get it...gray and blue...a little green. Boooooring. Pinchot Pass is gorgeously colored!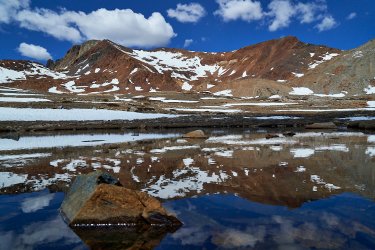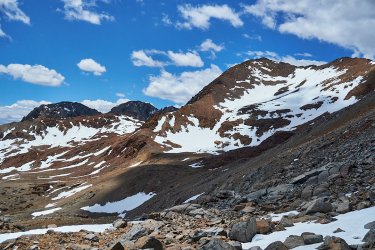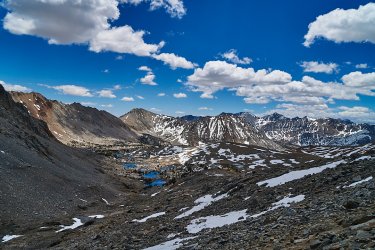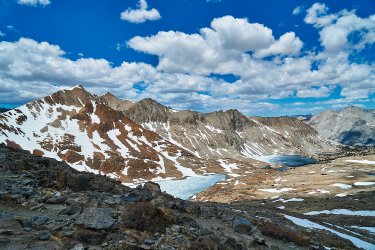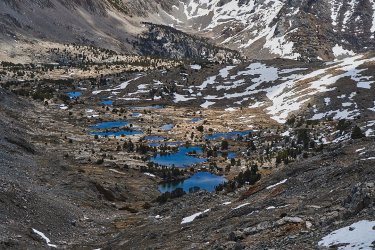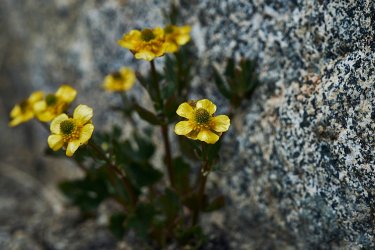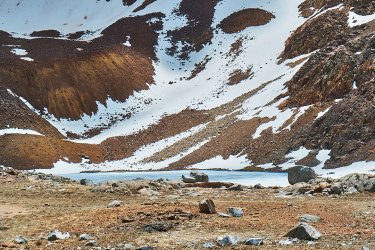 Mosquitos had hatched. They annoyed the boys much more than me, but they were terrible. HONEST, any hiker walking by had a trail of them following. It was like something out of a cartoon! Or...a horror movie. I always told myself I would buy a head net, like the boys had, but I just never bothered. I wore all my rain gear, which was very stifling in the hot Sierra sun.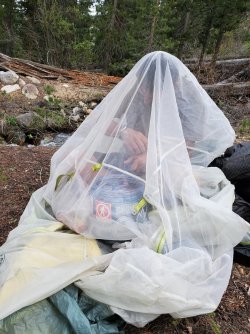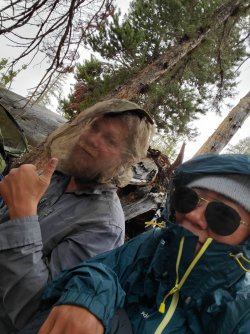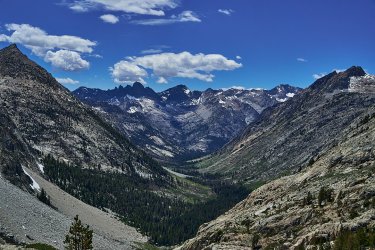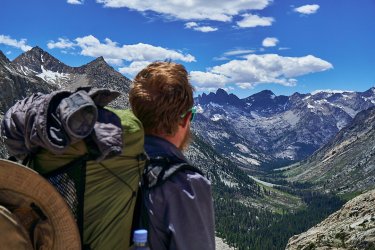 Whale Rock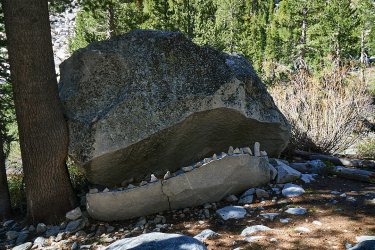 Muir Pass would have the most snow on the ascent and descent. We definitely never followed the norm of getting up before the sun to avoid slushy snow, so we postholed the entire day and all fell through an ice bridge. We all took a different route to try and avoid it, but it was unavoidable and hilarious.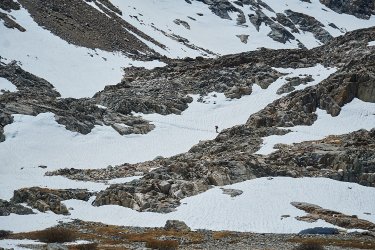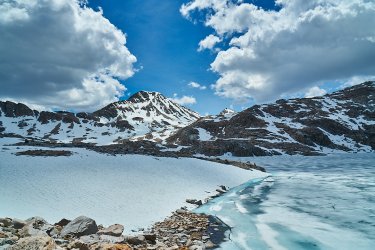 He still hates the snow at this point, but he keeps his spirits up!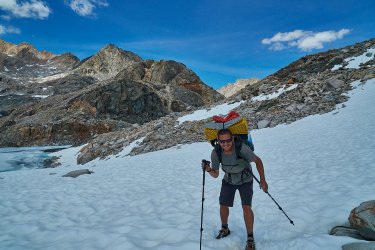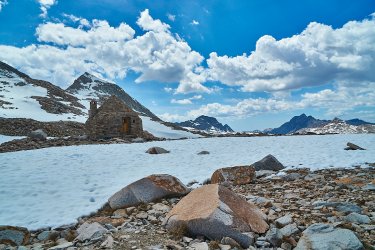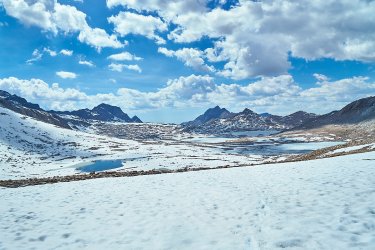 "By this day, I could tell I was simultaneously becoming stronger and weaker. The hiking felt easier, but I wasn't giving my body enough food or sleep to actually recover. I was losing weight and could feel the effects." Our plan for 6-7 days, was going to turn into 8.5. I had already been rationing my food for 2 days and we were still 2 days out from town. My tramily had already been extremely concerned about my weight, and were always carrying extra food for me and making me take it (even though I protested and tried to refuse). My tramily and I took inventory of all our food. We were all low. We had 2 bail out points, but we wanted to push to Mammoth. Now we would ALL ration our food.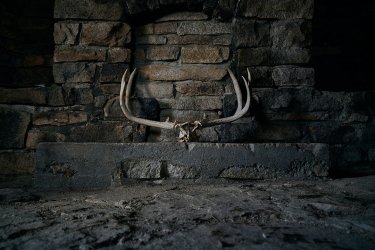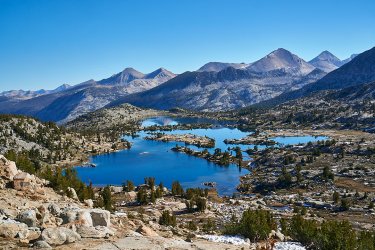 Pretty sure this mile 900 is out of order with the photos, I just know it was only 3ish miles from our exit trail to Mammoth.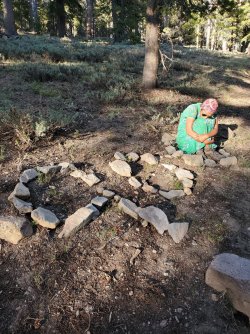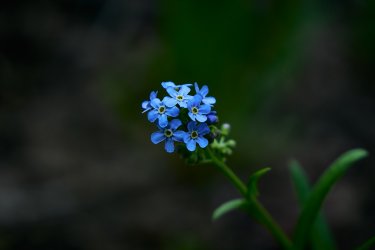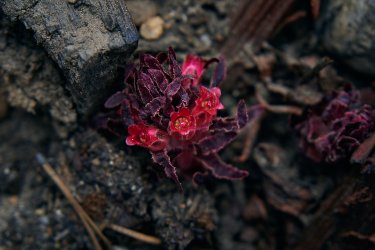 I knew I had been losing weight and gaining muscle the entire trail, but I couldn't really tell. I didn't see much of a difference when I looked in a mirror. When I rolled into Mammoth, I could finally tell. The weight I lost in this 8.5 day stretch was shocking, but you could see it in a lot of hikers too. The Sierra Nevada was making us look emaciated and older.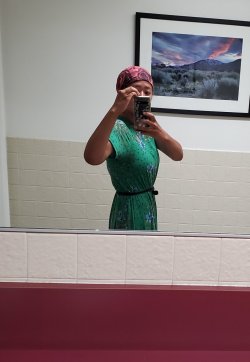 This next stretch was only for 2.5 days. I was NOT going to ration food like I had the last 2 stretches.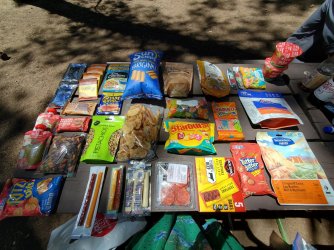 Found Pho.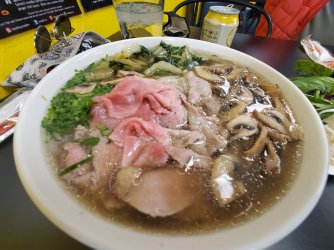 More duct tape for my camera strap.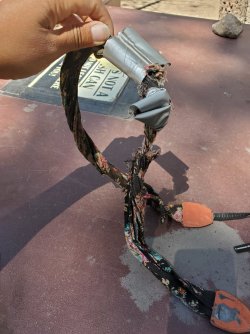 Random change of scene nestled in the Sierras.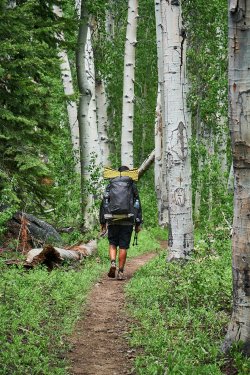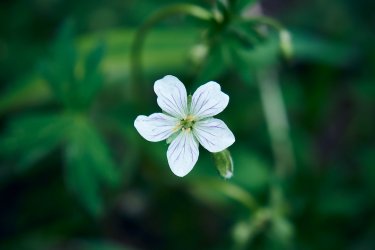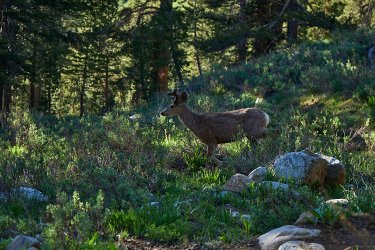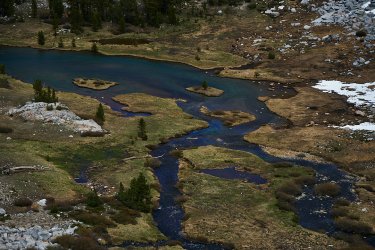 Leaving Yosemite NP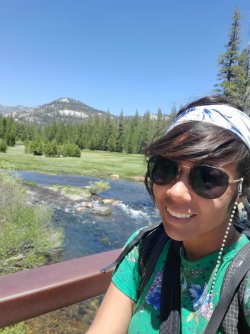 We started taking all breaks in NightRyder's tent to get some reprieve from the mosquitos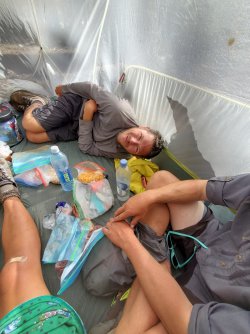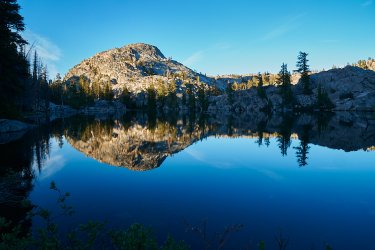 I walked 1,000 Freakin' miles!!!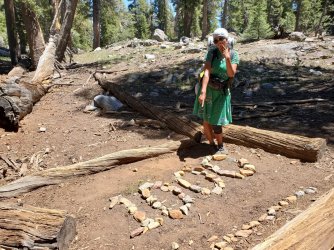 I will forever remember these switchbacks.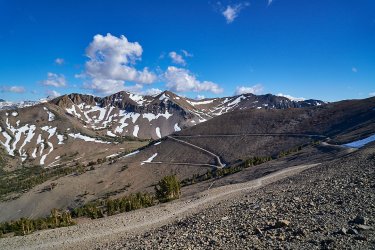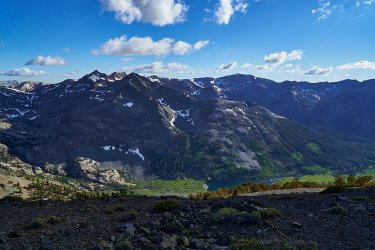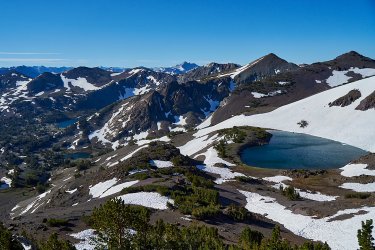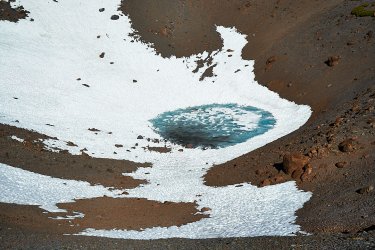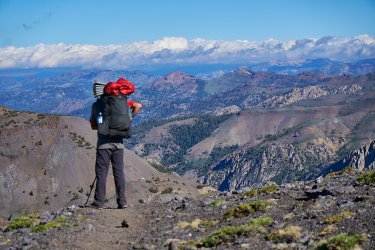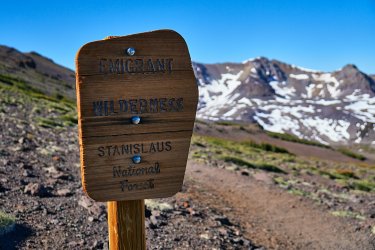 Anthony and Bobbie met us at Dardanelle campground. I love Kennedy Meadows North, it is a place I used to visit every year since I started backpacking, but I wanted to avoid all the other hikers. Plus, Bobbie and I also visited the campground every year and are friend's with the RV campground and store across the street.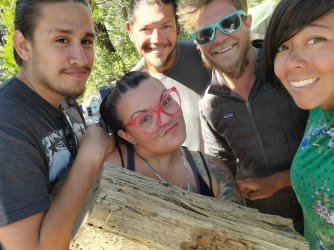 NightRyder, Tom Sawyer, and I were all thrashed. The Sierras definitely take their toll, many pounds of flesh.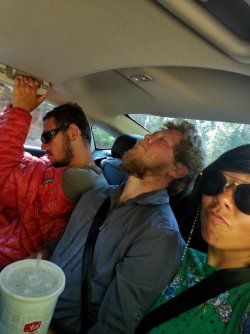 Heading into Northern CA! This would be my 2nd favorite section! Stunning and so many flowers!