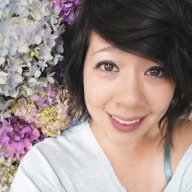 Joined

Dec 31, 2017
Messages

1,342
Part II did not disappoint

@Miya

.

I'm glad to see No Face out on the trail with you.

I like the burros shot. I am assuming that they are wild? The wind farm shot is cool too.

Did your zero days equate to days after you resupplied? If so, does that mean that you resupplied three times in the twenty seven days of this leg of your journey?
Yeah! Wild donkies! I always tried to find them around Death Valley and never have, so this was my only glance at them so far.
I definitely resupplied more than 3 times by this point probably closer to 10-15 times (I will check when I get home). In Southern CA there are lots of locations to resupply if you don't want to carry much food. I just didn't want to take too many zero days in the beginning because I knew I would want those rest days later on in my hike. Also, I was really concerned about taking too long and getting stuck in wildfires. Luckily, I would take SO long that the rain and snow would come haha