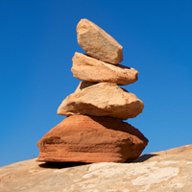 Official Information
Staff member
.
Joined

Mar 20, 2012
Messages

43
As backcountrypost grows, we've had a lot of folks signing up for the sole purpose of posting links to their websites, stores, and various other things and then never posting again. We're not going to let that happen anymore. If people want to sign up and participate on backcountrypost, even in a limited capacity, then the links are welcome. Otherwise, they will be removed. We don't want to setup an automated rule that denies links for users with less than X amount of posts, instead we'll just do it manually so that real new users who have links to post still can.
Manufacturers & Resellers: We appreciate your interest in backcountrypost. If you would like to advertise or arrange other promotional representation through our gear reviews, please
contact us here
. If you would just like to participate in a discussion on your product, we encourage that, just be careful to walk the line between spam and useful participation.
For the rest of the active, participating members of backcountrypost; post all the links you want, whenever you want to wherever you want. We would totally love if you would reciprocate with a link back to us from your site but it is not required. If you would like an graphic with our logo for your sidebar, contact
nick
and we will email you one customized to your needs.