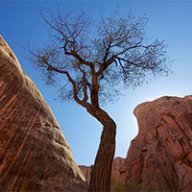 Joined

Aug 9, 2007
Messages

12,939
We're running pretty low on the current Backcountrypost shirts. We're out of all sizes of the standard green shirt except for 6 qty XL and 2 qty 2XL. I also have a little bin here of miscellaneous backcountrypost shirts both in the new style in various colors and configurations as well as the old style.
I'd like to get rid of all of these so we can do up a new shirt design and do another batch in 2013. If anyone wants to take any of the old style synthetic shirts off my hands, I'll let them go for $5 each plus whatever shipping costs (usually $3-$5 for 1-4 shirts). Or if you want to get them from me locally in SLC or at the BCP fest in two weeks, then no shipping at all!
If you want any of the current shirts, including some of the unique color/sleeve options left, shoot me a message. Don't order through the regular shirt order form unless you want to pay full price. I'll knock at least 30% off remaining stock if you message me directly. That means a $16 shirt for like $11 or less, depending on how many you get. Hell of a deal considering I was selling them for zero profit to begin with!
Shirt details here:
http://backcountrypost.com/forum/pages/shirts/
This is the current inventory (updated per emails since original post):
And for those that weren't around back then, this is what the old style shirt looks like. It's synthetic but is a little more silky feeling than the 'cotton feel' synthetic shirts we have now.