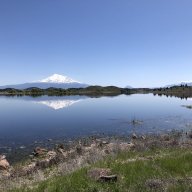 Joined

May 25, 2019
Messages

155
Interesting discussion on Lawyers Guns and Money blog.
Recent years have seen a rapid increase in the use of our public lands, to the point that the most popular, especially the national parks, are totally overwhelmed. It's becoming a significant problem. I'm certainly one of them–in fact, if you see some white guy at Acadia National Park this...
www.lawyersgunsmoneyblog.com
you're comments could only add to the conversation.
Last edited: