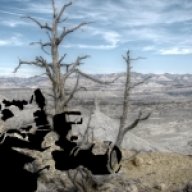 Joined

Mar 12, 2012
Messages

72
On Saturday, my father and I went on hike to Old Woman Wash in the San Rafael Reef. To find some great rock art
Udink posted
when he hiked this area. We arrived at the trail head at 10:30 and began hiking. Instead of going up Old Woman Wash, we backtracked a ways to an old mining road that lead us into the reef.
Garvin Chimney
Heading up old mining track
Once we crested the hill, I knew the writings were somewhere in the valley. So we started scanning the cliffs and was able to spot the Ekker Panel. It was a neat panel with some faded pictographs and a few petroglyphs.
Ekker Panel
We then followed a side canyon that lead us down into Old Woman Wash. Here again I knew there was some petroglyphs in this side canyon, so I Kept my eyes open and I did happen to spot them.
Side canyon leading to Old Woman Wash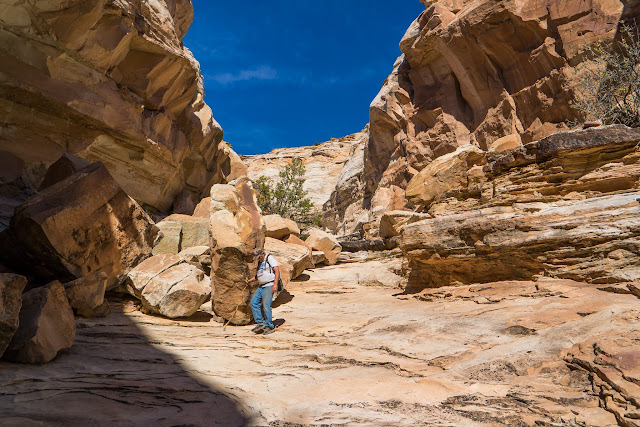 Petroglyphs in side canyon
Once in Old Woman Wash, I was able to spot another panel, High Alcove.
Old Woman Wash
High Alcove Panel
We then continued on up the canyon. There was a lot of water in the canyon today and a lot of little frogs. Every time we would stop we would be able to spot a few frogs hopping away.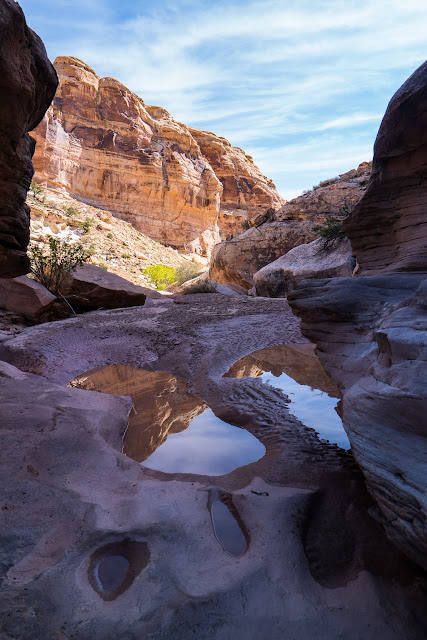 Tiny frog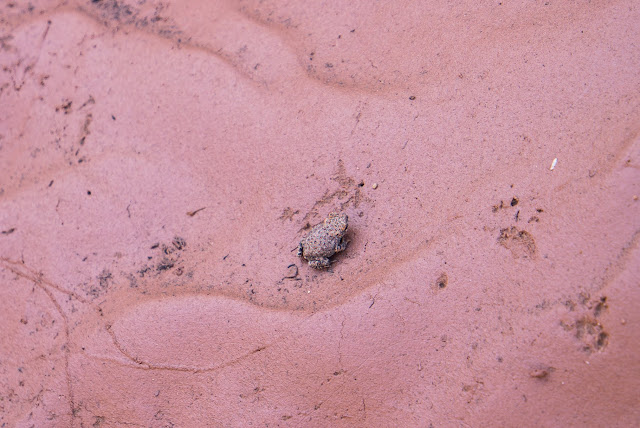 We finally were nearing the end of our hike when we came to pool and a boulder obstacle to get around. Trying not to get wet we had to cling to the walls to get around the pool, almost falling into the water, and then the climb over the boulder wasn't too bad. Due to the water I left my larger camera back but took a few photos with my cell phone. Any further progress up the canyon was halted due to a large dryfall.
Boulder Obstacle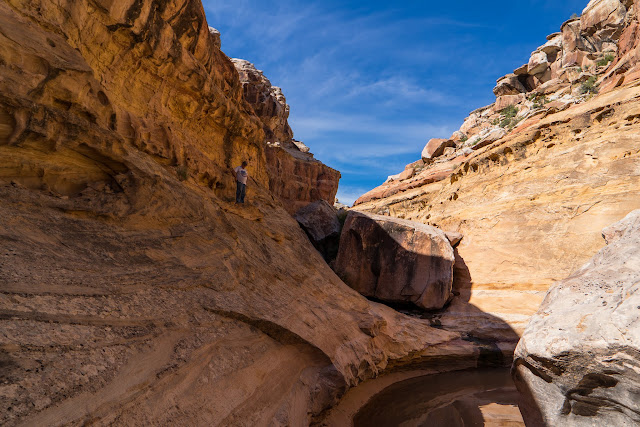 Dryfall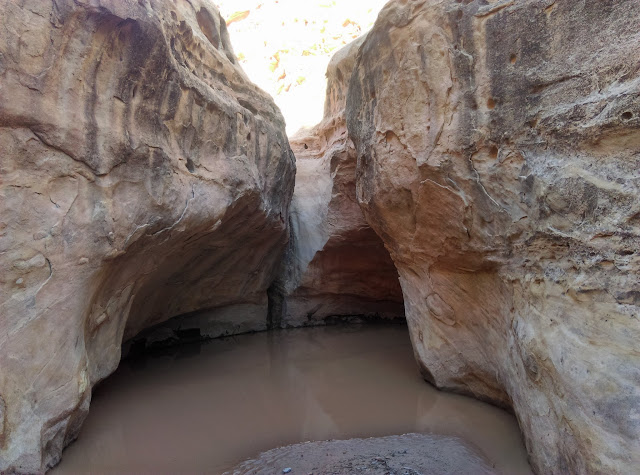 The hike back out seemed to go more smoothly then our hike in and we was able to reach the side canyon we entered in good time. We then began to look for another rock art panel and was able to find this one as well. The problem was it was in direct sunlight and washed these faded pictographs out. There were even some old names carved into the walls nearby.
Barnes Panel
Mr. RF Dyake
Paso Por Aqui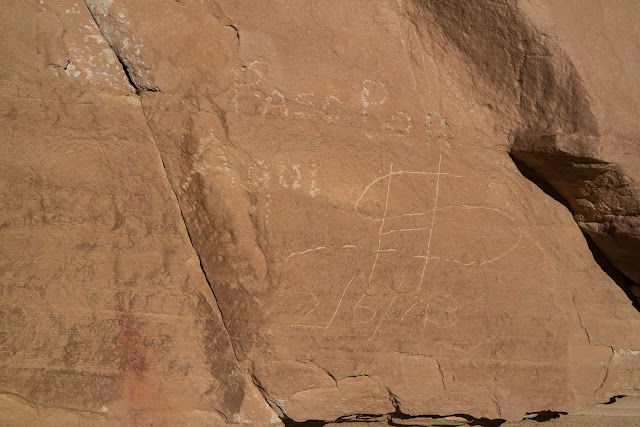 It was then about another mile back to the truck. Halfway out, we ran into three other hikers going to see the writings. The stroll out was an easy sandy wash bottom back to the truck.
Side Canyon and Old Woman Wash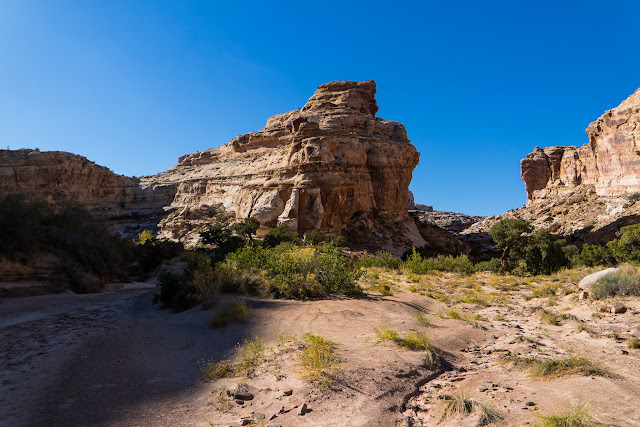 Three Legged Cottonwood
Back at the Truck
After getting back around 4:30 we followed the road South as it paralleled the reef. We made it a short ways until we came across a washout. We didn't feel like doing any digging so we backtracked to Hwy 24 and headed home.
Swasey Chimney
What a great day, I found all the Indian Writings that I went looking for and hiked up a nice canyon. The weather was perfect and the trees were starting to change colors. In total we hiked about six miles in six hours but we took our time enjoying the great scenery.
Photo Gallery:
Old Woman Wash
GPS Track:
Google Earth KML
Featured image for home page: