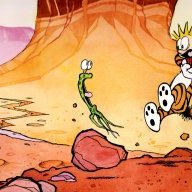 Joined

Mar 31, 2016
Messages

596
Today's hike was to OK Slip Falls in the central Adirondacks. Until about eight years ago these falls were inaccessible to the public, on private leased land. It was purchased by NYS from the Land Conservancy in 2015. Trail was wet and muddy in spots and is generally rolling up and down through stands of hemlock, beech, birch, and some maple. This area was logged, probably the last time being about 30 years ago. 6.5 miles r/t. There is a trail to the base of the falls but it's steep and since it was wet and slippery I figured it wasn't worth risking.
wood planks going over a wet area
the trail
One of several water crossings along the way
The falls drop about 200 feet.
This red squirrel was the only wildlife I saw during the hike
A small clearing off the trail.
The temperature was in the mid 30s for the hike.