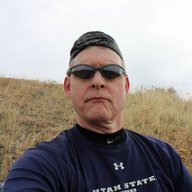 Joined

Dec 23, 2013
Messages

3,434
After snowshoeing along the south ridge of City Creek last week, I was pretty much obligated to hit the north side this weekend.
An inversion has set in here across the Salt lake Valley, so it was nice to get up above it for a few hours at least.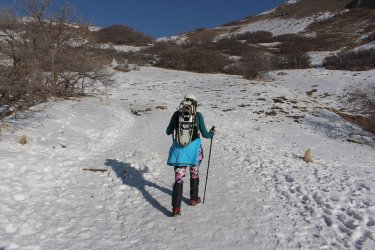 Sheila joined me on this one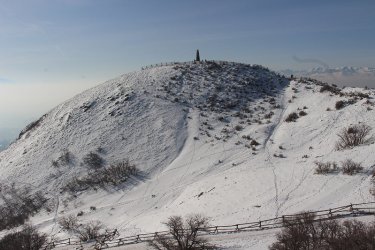 Passing Ensign Peak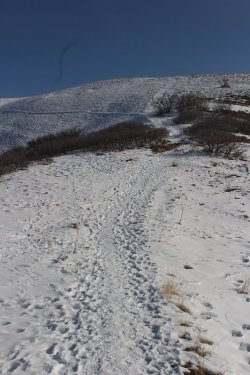 Heading to the top of the ridge.
You'll notice at this point that there is a squiggly little line in my shots. I think it might be one of those Chinese surveillance balloons. Not the round kind, but more like the party balloons that folks with some talent can make animals out of. Why would the Chinese want to follow me?
I am pretty sure that
@Rockskipper
put them up to it.
I must confess at this point, that I didn't have my camera on the maximum resolution setting, and I forgot to auto rotate my images, so I had to go in and rotate all the verticle shots. And it might pay dividends to clean the lens before heading out! Geez! I'm going to have to have
@TractorDoc
slap me around a bit to get me back on the straight and narrow. We can't have these kind of mental breakdowns along Thorofare Creek, or going over Majo Pass, or heading down Turner Fork!
Okay, back to the report.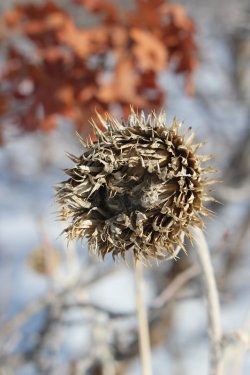 Old sunflower?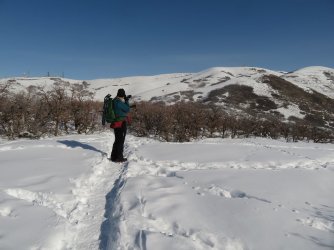 Still trying to get that perfect picture. It would probably help if the settings were correct.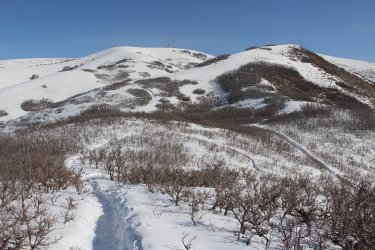 A couple more hills to climb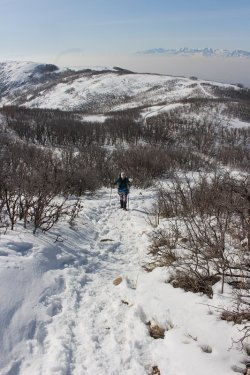 Hill climbing. The Oquirrhs in the distance across the hazy valley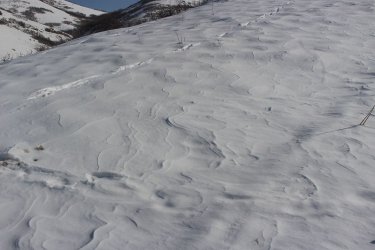 Wind swept ridgeline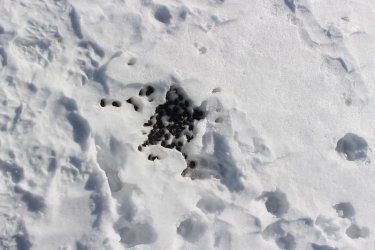 Elk scat. I can't believe all the elk sign in the foothills this winter.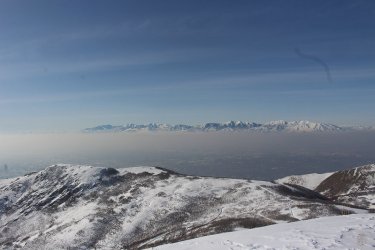 Good shot of the inverted valley with the Oquirrhs in the distance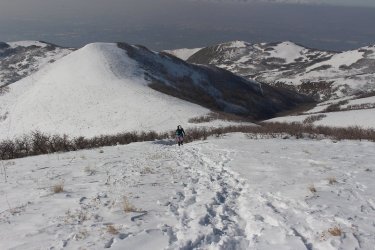 Hill number three.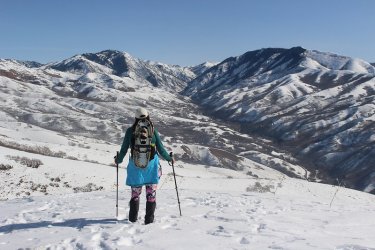 Taking in a gorgeous view of City Creek Canyon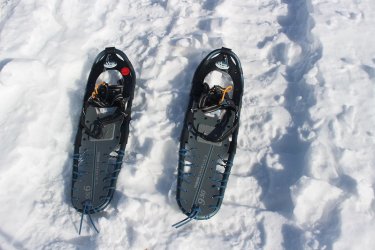 Time for the snowshoes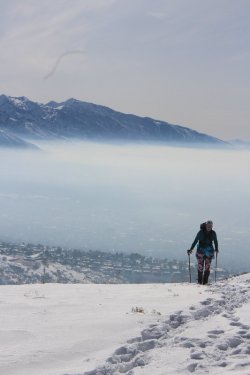 Sheila, inversion, and Lone Peak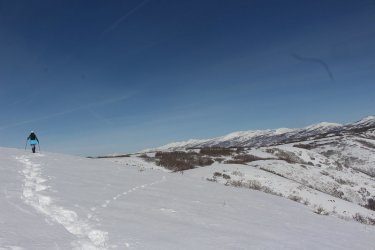 Snowshoeing along the ridge
These next shots are views from where we stopped to eat some lunch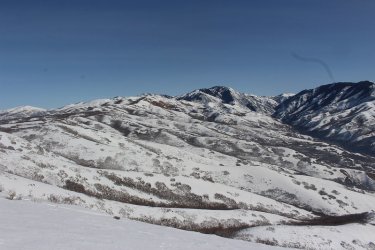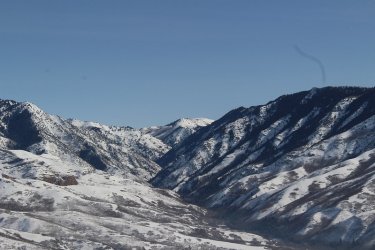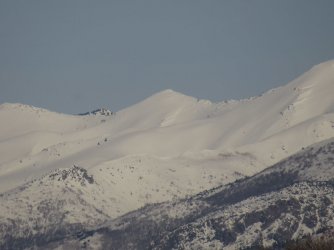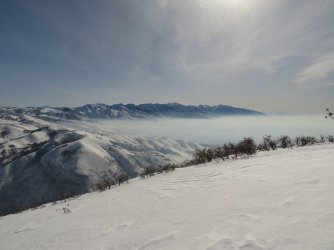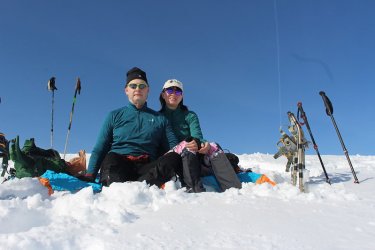 Lunch shot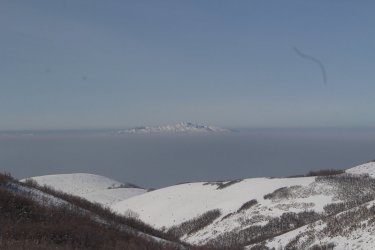 Antelope Island above the inversion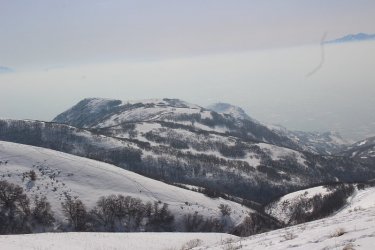 Heading back down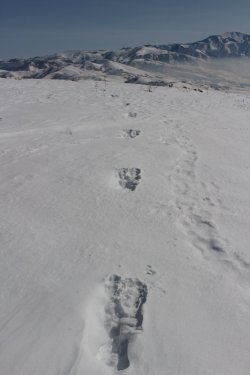 Moose tracks - quite the gate.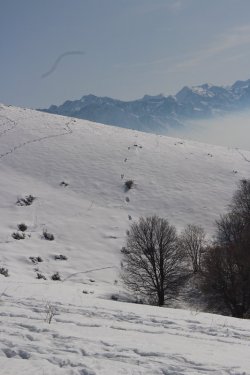 More moose tracks coming off the hillside - maybe the same moose.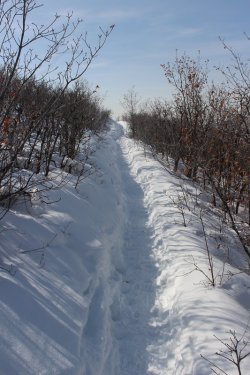 Trail through the scrub oak
The End.