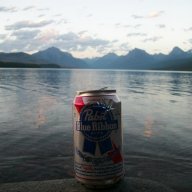 Joined

Apr 1, 2014
Messages

878
I have been wanting to visit this park for a long time, and am planning a trip there this summer. I got the trails illustrated map for Christmas today, and there actually doesn't look like there are that many trails inside the park. The surrounding wilderness areas have more trails though, and I think I can come up with a nice loop combining them.

I have also read on the NPS site that you can camp in undesignated camp sites, as long as your 1/2 mile from the trail. There appears to be several cross country route possibilities. I'm comfortable on steep snow, and scrambling on exposed routes, although I'm not looking for a technical route.

I can spend anywhere from 7 to 10 days on a trip, and would prefer to do a loop, even if it involves walking some roads.

If anyone has any advice, route suggestions, or info on this park I would love hearing it. Thanks!