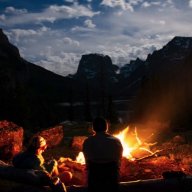 Joined

May 3, 2018
Messages

288
Hello everyone,
I've got some catching up to do with trip reports from this summer so here it goes.
At the end of august my wife and I headed for Snowy Lakes Pass for an overnight trip. It's a side trail off of the famous PCT. Unfortunately it was pretty crowded but the views were worth it. It was about 10 miles and 3000 feet of gradual elevation gain, real open, scenic and easy hiking so I can't fault it for being busy. I'm part of the crowd too.
View from Cutthroat Pass. Super light green pines are larch trees which turn gold in the fall. My favorite tree. You can see part of the trail we will be on on camera left. The hike form the TH to Cutthroat pass isn't anything special. Once you get to Cutthroat Pass it's ultra scenic the whole way.
We dropped down and over Granite Pass. Cutthroat is on the other side of those peaks.
The trail from Granite Pass to Snowy Lakes pass was super scenic. We hit the side spur trail up to Snowy Lakes pass. This is the lower lake. Perfect temperature by the way it was 60* F
The hike out however would be in the upper 70s which I don't take too kindly too.
Upper Snowy Lake and Mt. Hardy
There were too many people camping along the lake so my wife and I hiked up a ridge line which had 360* views and solitude. Only down side is I had to hike a batch of water up to it.
View of Tower Mountain from camp. Startled a young mountain goat on the way up. Dont have a pic but got video of him.
Golden Horn. Snowy Lakes Pass is off to the right.
Sunset time.
Impressive display. The dome mountain to the left of center happens to be Mount Baker ~50 miles away.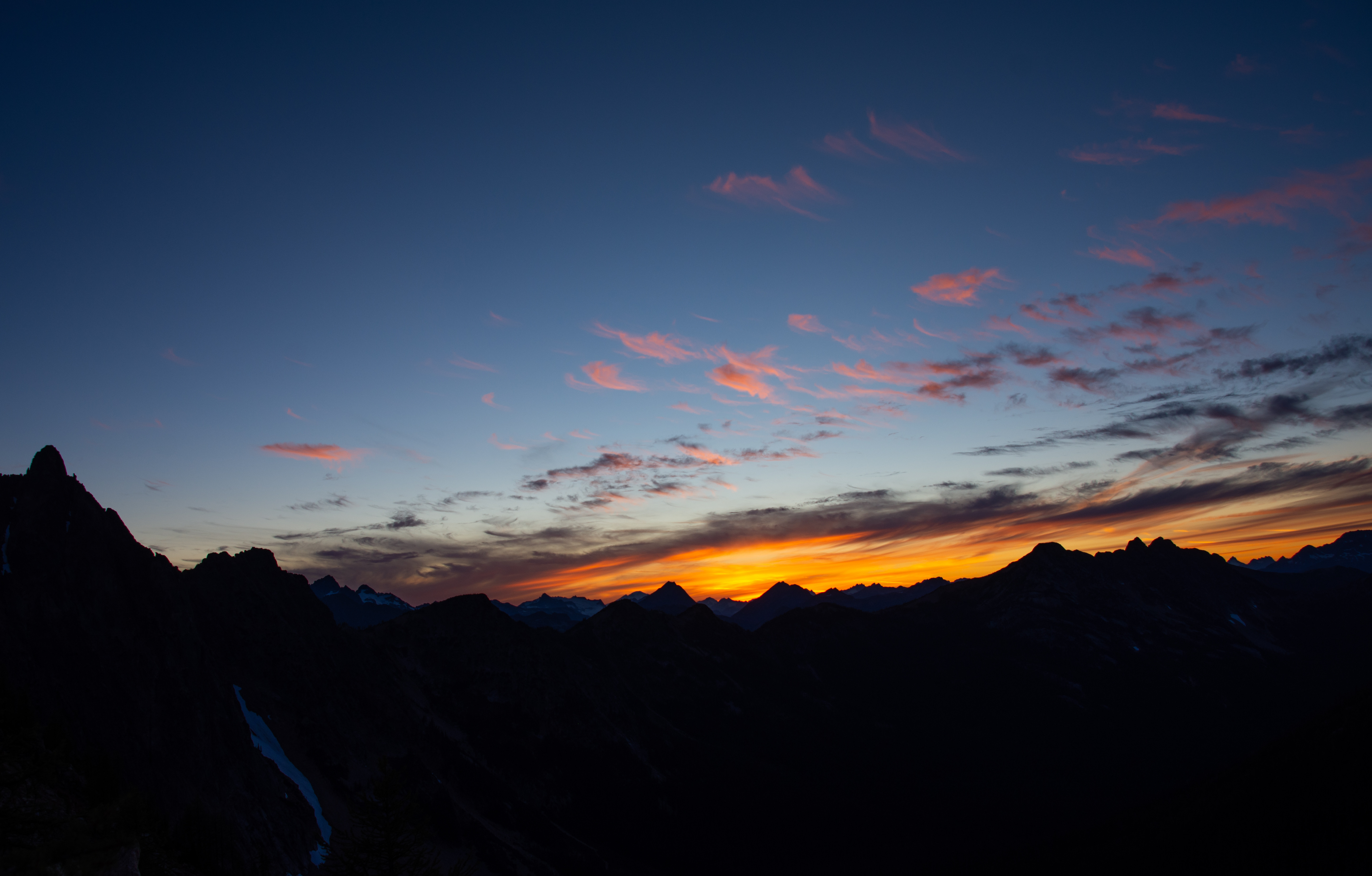 Cotton candy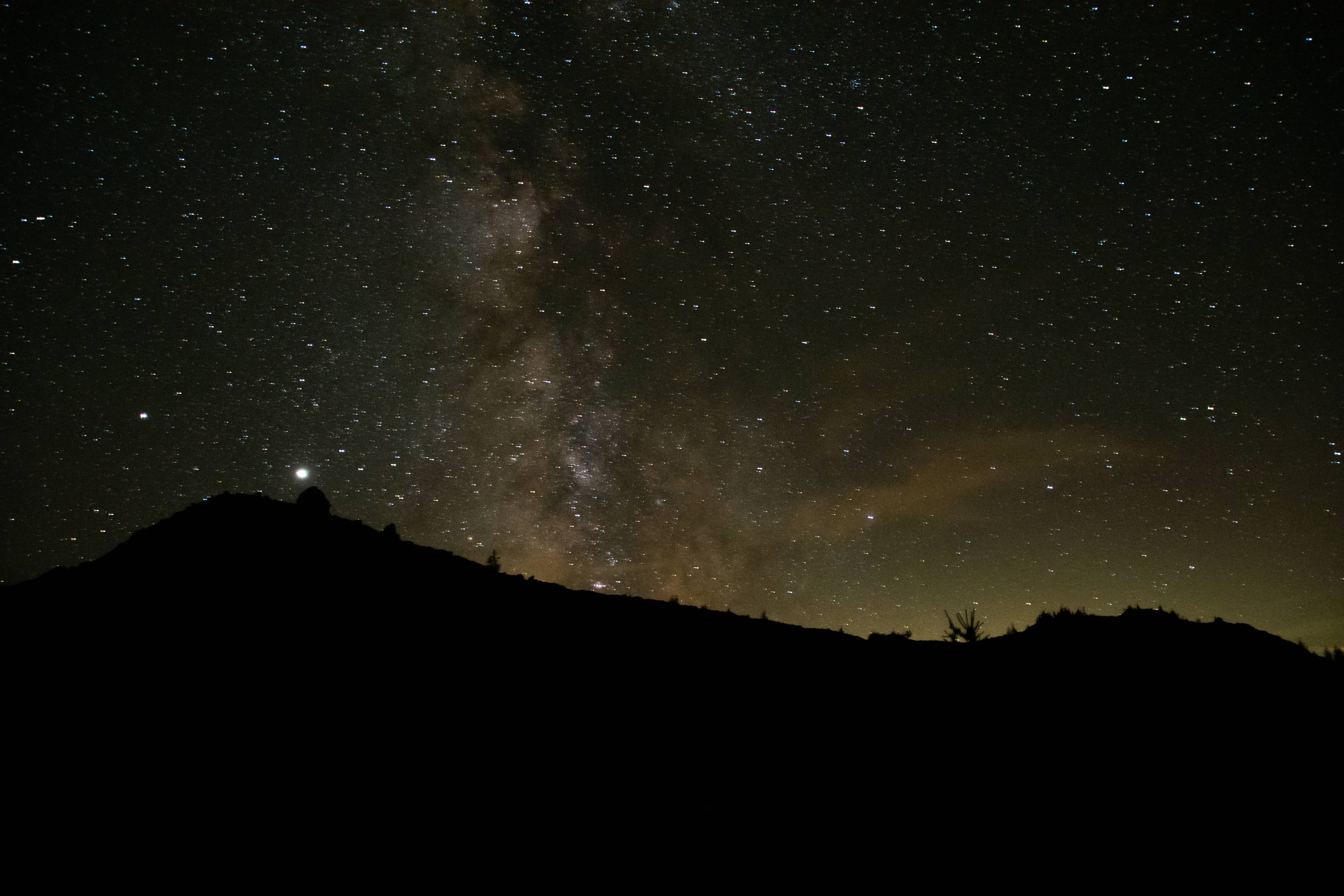 Milkyway with some good airglow. It got down into the upper 30's low 40s at night which IMO is the best sleeping temp.
Good morning!!!
Alpenglow on Hardy. Amazing and relaxing trip. Wish it was less crowded but like I said before, I'm also apart of the crowd - something I had to learn to wrestle down with this summer as backpacking was the only activity allowed basically haha