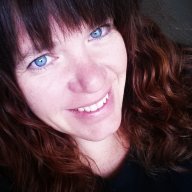 Joined

Jan 17, 2012
Messages

1,109
Tex Creek October 2016
​
#NOPLACEFAMOUS is a tag a friend of mine uses to describe many of his adventures here in South East Idaho. Dean makes #noplacefamous look enticing. I particularly love following him and his wife on their bikepack adventures. We often talk bikes, gear, and where to ride. Dean knows a lot about the area and I asked him for a route that I could start from my house and do over night. I envisioned something that went out towards Heise/Kelly Canyon area but what he came back with was in an area that didn't even register that I should go explore. In my head, it was most likely all tilled rolling farmland back behind the Ammon foothills, the route looped south from my house towards Sunnyside, heading over the foothills then winding its way north past Ririe Reservoir to Swan Valley Highway then back to Ammon. I was supposed to go in the Spring but I kept putting it off until it was too hot for this route. In the summer the entire area went up in flames!
Taken by EIRMC as I was coming out of work August 23rd.
Finally, in October I had a free weekend and the weather was cooperative enough. I decided to go at the last minute on a Friday after work. This meant a rush packing job and starting the ride well after the sun went down. Instead of starting from my house, I had Sarah drop me off at dirt road near Bone road and Sunnyside that went towards Kepps Crossing.
I am not sure why, but for whatever reason I was very nervous. I think it was a combination of my first solo bikepack trip, the area was unfamiliar to me, my last minute decision to take advantage of decent weather, a rush packing job, and knowing there would be a lack of cell service. At 8:30PM I stood on the side of the road, staring North at a dark horizon, with that awful feeling in my gut telling me…. Chere' you probably shouldn't be doing this. Sarah, my 16 year old daughter, could tell I was apprehensive and ready to throw the bike back in the 4Runner.
"Mom!! You have two feet, if the bike breaks beyond your ability to repair it, you will just walk back out and the boogie man, he doesn't exist. You're a badass, you got this."
I reflected inwards, I love my kids because in those rare moments when I don't believe in myself, they ALWAYS do.
I flipped my bike light and head lamp on and replied to her.
"You are right. I will be fine, you have a map of my intended route. I won't deviate. If I can, I will send a message out to you tonight when I set up camp, but don't count on that. If you don't hear from me by 5PM tomorrow. You might consider sending someone to look for me."
I took a deep breath and started pedaling down the dirt road. The first 5 miles were unexpectedly busy with car traffic for a place I assumed was the middle of nowhere. I am not really a fan of eating dust kicked up in my face by passing cars. I was happy to take the first left hand turn getting me off Kepps Crossing. This less traveled road headed me towards Tex Creek and thankfully I didn't see or hear another car until the next day.
The only thing to keep me company were the iron clad giants, with their single red eye that blinked open and closed as they watched my slow progress down the dirt road. They produce a steady rhythmic woosh woosh woosh as their blades cut through the night air. I am always so amazed at how big the wind turbines are when you stand next to one.
Wind turbines.
The next 5 miles were uneventful, just me and the bike making steady progress. Soon I made one more left hand turn on to a steep downhill section onto Meadow Creek Road with a few trees and bushes that lined the road. This made me somewhat apprehensive in the dark as I had nearly crashed earlier on a shorter downhill section with big ruts from water washing away dirt. My handlebar bike light is a cheap 5000 lumen light from China that kicks ass at lighting the world up when I have it on full power. For this ride I had been riding with it on low, but decided for the downhill I would brighten my decent. As soon as I turned up the light two pairs of startled eyes froze in a tree on the side of the road. I immediately stopped the bike, watched, and listened. No growling, no movement, and definitely two pairs of eyes watching me as curiously as I was watching them. Whatever they were they were not small like a squirrel. They seemed medium in size, still no growling or hissing. I decided I could proceed on the far-right side of the road with caution. RACOONS!! Just two racoons. I tried to get my phone out and snap a photo, but once I was right next to them they scurried up higher into the tree were the branches hid them from view. I continued another fast mile downhill to where I took my last left onto Tex Creek around 10PM.
This section was hit hard by the fire. The smell of charred vegetation was strong. It was the perfect time of night for a haunted October ride. Only way I can describe the ride in the dark was otherworldly. I wasn't scared or worried, but all my senses were heightened. I rode down the trail roughly 2 miles before deciding to make camp. These 2 miles on single track apparently took me longer than the first 11 miles on dirt road. I had a hard time focusing on riding the bike. I was more interested in the burnt grotesque forms all around me and often stopped to look around and absorb the night.
After setting up camp I had a small snack and climbed into my sleeping bag and called it a night. I didn't want to get cold staying up looking at the stars. I slept better than I anticipated for as cold as it was that night (below 30F). I woke around 7AM, sun was just starting to make the sky pink. I took my time making breakfast and enjoying my solitary morning. I headed back home around 10:40 AM.
If you look really close you can see a white spot that is my tent.
This is looking back the way I came.
Obligatory selfie to prove it really was me.
On the ride out looking back down the trail. Willow Creek
Tex Creek was devastatingly beautiful…. odd description. Knowing how this all burned, knowing the fire was caused by carelessness, that is the devastating part. Even #noplacefamous, in this scorched form was beautiful. Shattered was my preconception of miles upon miles of tilled up farm land. I look forward to exploring this area more this coming spring.
Hiked up on the hill side to snap this view looking east or the way back out.
I reached the Meadow Creek Road by Noon and continued North towards Swan Valley Highway.
A little snack before climbing a huge hill out to civilization. I took my sweet time and enjoyed my apple and caramel dipping sauce.
The ride out was uneventful but very enjoyable. I reached the Hillview Sinclair by 3PM. I called Sarah to come pick me up because I do not relish riding my bike on that highway to get home.
Last edited: