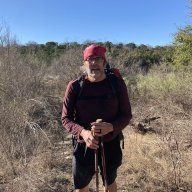 Joined

Jan 18, 2014
Messages

377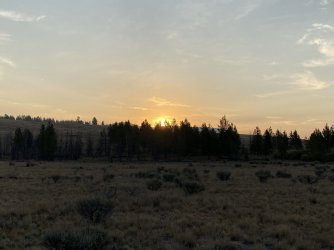 Feelin a bit more human this morning after gettin overheated n dehydrated on yesterday's jaunt…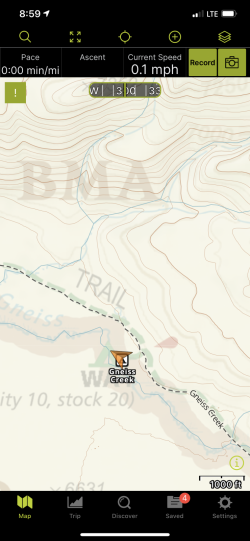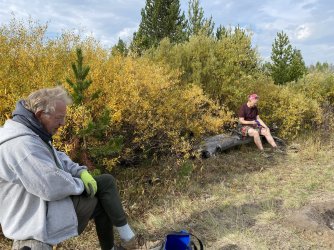 made it to th food prep/central heatin unit, we warmed up n got some grub whipped up fer blast.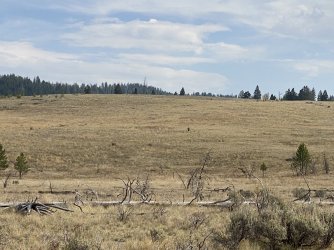 A couple of th guys headed over th mountain to see what they could see( and see why th bear went over th mountain in th song.)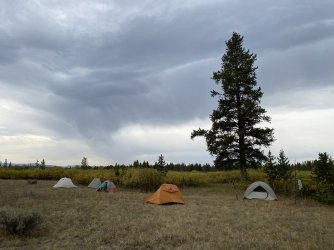 lookin like rain…it did spit a few drops n as soon as we put on th rain gear…it stopped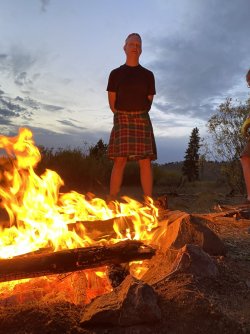 fearless leader at th fire after th over th mountain hike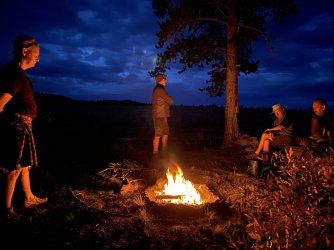 The Hulk kept th fire Tended all 4 days..thank you for that.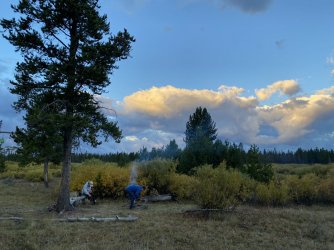 looks like we could get some rain this mornin…I told th group it'll hold off til we get out of th backcountry.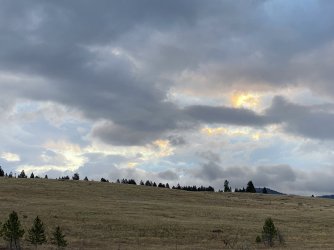 but will it?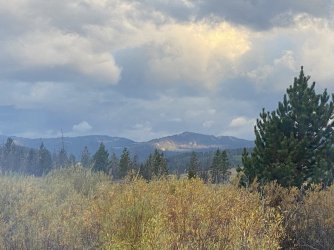 perhaps…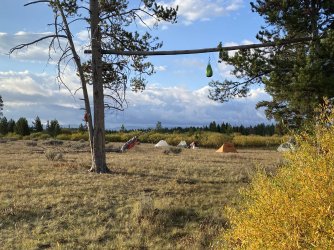 gettin sunnier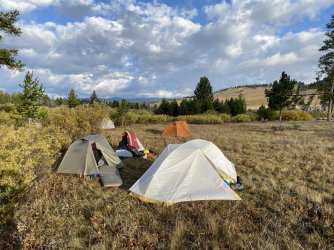 smokeless sky for th first time on th trip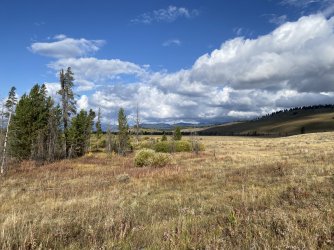 gettin ready to head back to th trailhead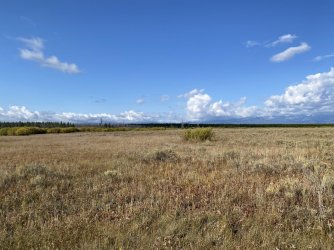 I always get a bit choked up breakin camp on th last day…overjoyed for yet another opportunity to get into th backcountry with a great group of guys, but sad that it's almost over…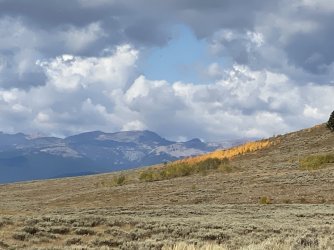 we headed back to th vehicles, color splashed about everywhere ya looked.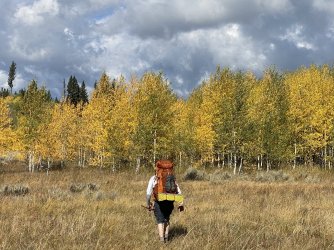 It was so golden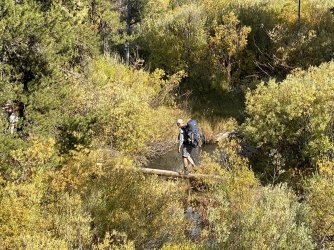 crossin th creek..where was this bridge a couple days back?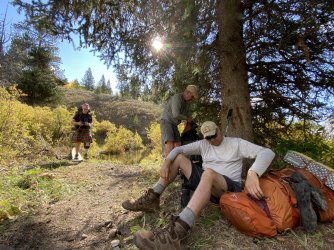 our last break for water n snacks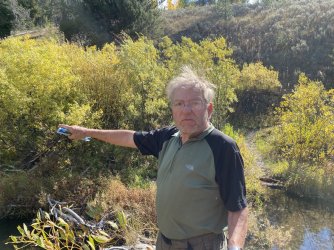 looks like The Hulk wants to go back to camp…me too.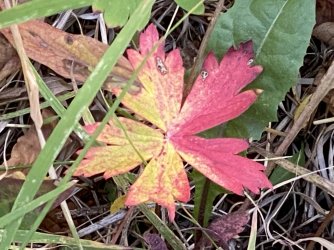 fall was not thru with colorin th forest floor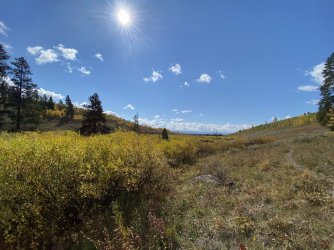 sunshine on my shoulders makes me happy…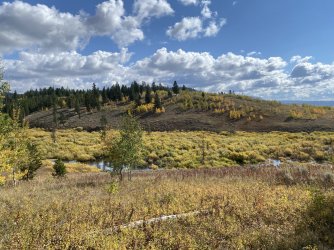 sunshine in my eyes can make me cry…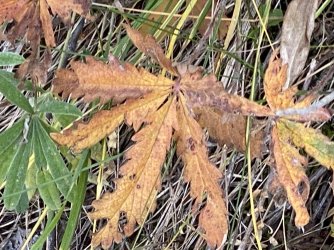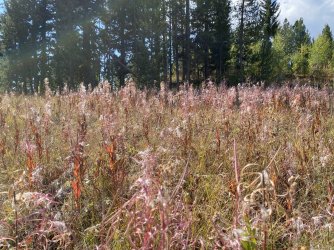 fireweed gettin ready for a long winter's nap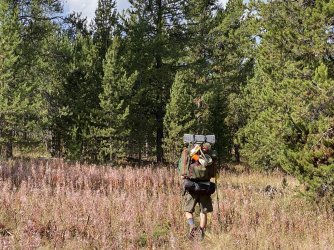 slowly n surely, we grudginly trod back to th cars, relishing each step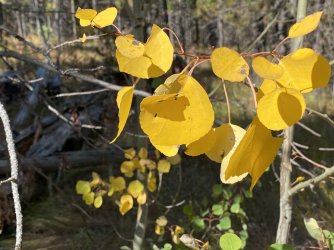 if these were only real gold coins!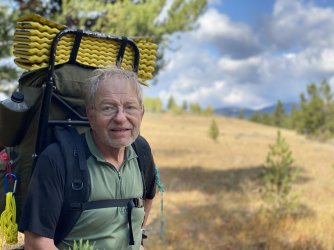 th Hulk reminiscin of another great time in th woods.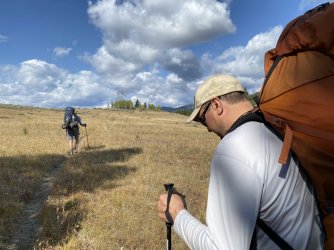 onward we go…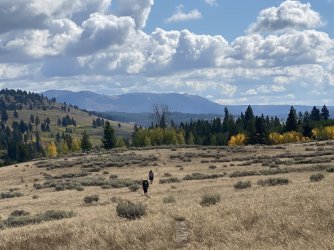 those views!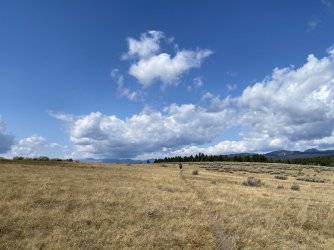 what great weather headin out..70ish with 20 mph winds!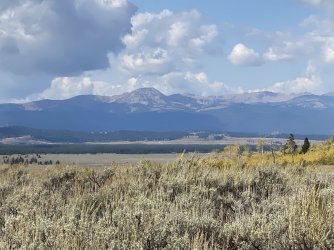 we were treated with th clearest skies of th trip.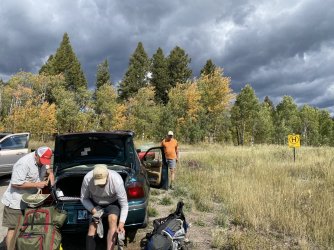 back..gettin ready ta head into West Yellowstone fo some pub grub!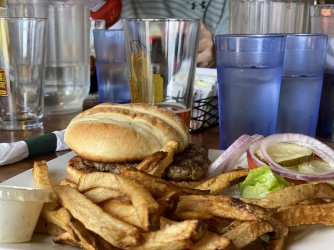 good food, good friends and another fun filled time in th backcountry…
To be honest, this was th best trip I've been on thus far…next September's trip will be hard pressed ta beat this one…( but I'm sure Scatman will come up with somethin that'll top it! How bout a light snow while summitin Mt. Holmes? Til next time….
Happy Trails to y'all!