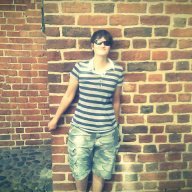 Joined

Mar 1, 2013
Messages

4
Hi everyone! I may not have introduced myself so well in the noob thread, so I'll throw a bit more in here. I'm looking to start backpacking as it's something I've always wanted to do, just never quite got around to it until now. I haven't really been camping in years and I've missed it so I'm really excited to get back into it. I'm currently putting together backpacking equipment for myself and my two dogs with my ultimate goal being at least one ultra-light trip by the end of summer. But for now, I'm a noob so I'll take all the help and suggestions I can get.

Now to get down to the real purpose for this post: I need help finding a good overnight hike for a noob with two dogs I can do in April. I'll have to drive south (I'm in SLC) but that's fine. I'm willing to put some miles on the car to not freeze my first time out.

Just so you've got an idea what I'm dealing with, my right leg still hasn't quite built up the strength it once had since I had an ACL repair, so gentle uphills and downhills and fairly level ground is what I'm looking at to start. As the summer goes on and I build my legs up again I'll look at doing more strenuous stuff. And since I'll have my dogs with me, the more water there is available on the trail, the better.

I really hope you guys can help me out. I really do appreciate any help you can give me.