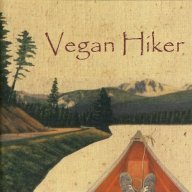 Joined

Jul 5, 2014
Messages

2,094
On my way to a trip, I usually arrive late at night after a long drive, to try and get an early start in the morning. Figuring out where to sleep that night is always an annoying logistic to figure out ahead of time. Sometimes it's scouting out a nearby spot to pitch my tent at 1am, finding a nearby hiker hostel or campground, sleeping uncomfortably in my car, I've used HipCamp to camp on peoples yard or farm, and sometimes I just get a hotel room when there are no other good options.
when I couldn't sleep but that totally f&@ked with my sleep schedule the rest of the trip.
My Tuscon isn't flat with the back seat folded down and not long enough, so I finally got around to building a platform and thought I'd share in case others have the same issue.
This is everything folded up on the back. It still leaves plenty of room to put stuff on top plus I could always put stuff in the back seat as well.
It takes less than 30 seconds to set up. First I put my passenger seat up all the way.
Then I fold my back seat down. As you can see it doesn't fold flat. And all that empty space between the front and back when it's folded down makes the back too short to lay on.
I flip the platform that I built over and unfold the top which I connected with a hinge.
I throw down the 4" thick outdoor furniture chaise cushion and pillow which I got at Home Depot.
And lastly I throw down a bed for Lucy. The dog bed is water resistant so I can just wipe it down with a soapy rag at home if she gets it muddy.
The platform and cushion is 20" wide and 72" long. I ordered a pair of
so I can open the windows for some cross ventilation while keeping the bugs out.
And in about 20 seconds it folds back to this
It'll also be nice that I won't have to unpack my pack to use my tent, sleeping pad, pillow, or anything and can have my pack just ready to go in the morning.
I know it seems dorky and it's surely no camper, but I'm really happy at how easy the setup turned out to be and how comfortable it is, so I thought I'd share.
Last edited: