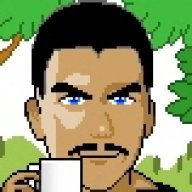 Joined

Dec 27, 2015
Messages

243
I just ran across mention of a startup company devising a new bear canister. I'm intrigued (I already own 2 of the 'original' black keg model) and I may buy one to try out - they're quite affordable, so it's worth losing a few bucks over.
I was wondering if anyone here has tried them already. I looked for a review or other mention, but didn't see one.
http://www.hunnycanisters.com/
ETA: ah, they're still in fund-raising / pre-production phase, so obviously no one has tried them yet.
[They're based in Park City Utah, and I know many of you are in that area. Maybe the makers are on this board??]
Last edited: