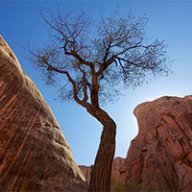 Joined

Aug 9, 2007
Messages

12,940
A while back @
Bob
asked me about having a place where people could upload things like useful GPS tracks and waypoints that may be of benefit to others. The idea was to have something similar to the existing trail guides system on BCP but setup so that people don't need to provide a comprehensive route description in order to still provide potentially valuable information to the community.
Starting today, there is a new section on BCP called 'Resources' for this purpose. It can be found in the header menu on every page or by using the direct link:
http://backcountrypost.com/forum/resources/
The Resources section is somewhat experimental so we'll see where the community takes it. Any member can create a new resource. I have started us off with a few categories but we can add more as we think of ways to use this:
If you have suggestions of categories to add or other ways to use this, speak up!
When you create a resource, you fill out some basic information and then you can upload files that then be downloaded by users. If you don't have a file to distribute, you can just put the relevant information into the body of the resource. Each time a new resource is created, a new thread is also created where discussion can take place on the topic. In addition, other users may rate and write reviews on the resources you publish.
And last feature, it is possible to offer paid resources. I'm not really sure how that would fit into the way we would use this new feature, but the possibility is there.
Hopefully this Resource Library can become a valuable tool for the community. Let me know if you have any suggestions to improve it.