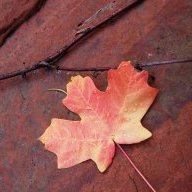 Life really is better Here
.
Joined

Apr 20, 2013
Messages

1,154
I have a first generation Osprey Atmos, when the first version of the "trampoline" in the back pushed the gear out farther than the models during the last several years. The pack is pushing 9 years old and it is time to mix it up and get a new pack. The Osprey has held up wonderfully through hundreds of nights and has that wonderful "just off the trail scent" that you cannot find bottled at the store.
This pack would be for anything longer than an overnight, or when I have one or more of the kids and end up carrying some of their stuff. For overnights I have a minimalist roll top bag.
My baseweight tends to be 10-14 lbs (especially in winter), so going and getting a new Atmos at 4+ lbs is overkill. If I have to haul a lot of kids stuff I would just take my current Atmos. I also have tried my friends Exos and honestly, did not like it. Water bottle pockets too short, curved bottom seemed to reduce the space for heavy items near the bottom, and always had to lean it against something just right to keep it from nosediving.
Does anyone have experience with any of the below?
REI Flash 45 or 55L
ULA Ohm or Circuit
MLD Prophet
I know the Gossamer G4-20 42L also fits this same profile as do some other cottage types, but it does not come in any garish colors, just gray and blue...
"It's not right for my.... my..."
"Your Idiom? Sire..."