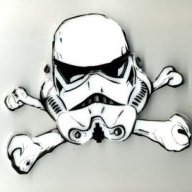 Joined

Feb 8, 2012
Messages

84
I heard this on
NPR
this afternoon.
Beginning this Saturday, Armed Forces Day, the National Parks Service will be offering a free
ANNUAL PASS
to active members of the U.S. Military. This offer does not apply to veteran former members, only active personnel and their families.
The families part is interesting because they seem to be encouraging family members of active service persons to get their own separate free pass.
More links:
https://news.google.com/news/story?...sult&ct=more-results&resnum=1&ved=0CDIQqgIwAA