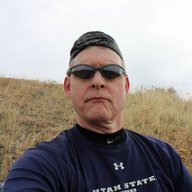 Joined

Dec 23, 2013
Messages

3,551
I spent the weekend at Tony Grove Lake, up Logan Canyon, and on Saturday I went for a hike up Naomi Peak. I didn't get a very early start, so it turned out to be a hot hike, with temps close to 90 and conditions are extremely dry along the trail. Naomi Peak is located in the Naomi Peak Wilderness that extends from the ridgeline where Naomi Peak sits, to the south, north and west.
Here are some shots of the hike.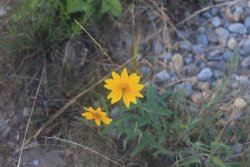 Showy Goldeneye along the lake shore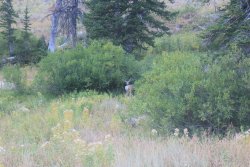 A lone deer checking me out.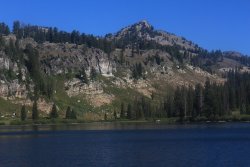 Tony Grove Lake with Mount Magog above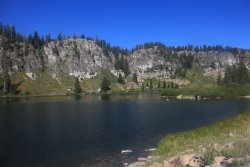 Cliffs along Tony Grove Lake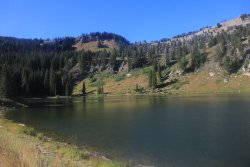 Looking towards the south end of the lake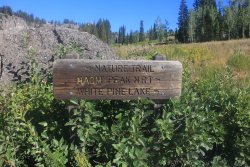 I'm assuming I should go right here?
The little devil on my left shoulder kept telling me to "Go left oldtimer!"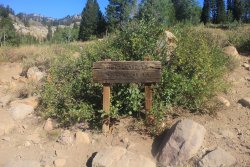 The little rascal told me to "Go right at this intersection!"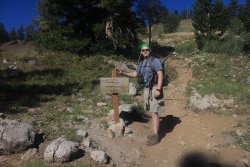 The start of steady climbing after this sign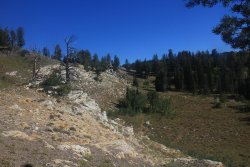 View along the trail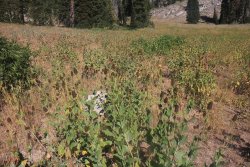 A meadow of dried out Coneflowers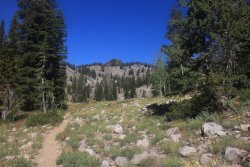 Heading into a little basin with Mount Magog above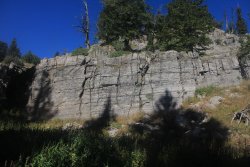 The Scatman Wall of Shame.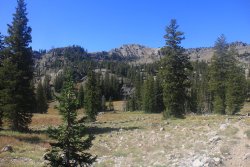 Entering a second basin - the wilderness area boundary is along that ridgeline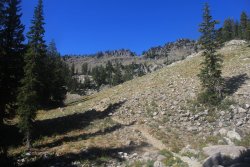 Pretty scenery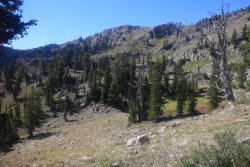 More views from the trail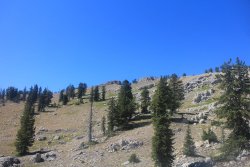 Looking up at the peak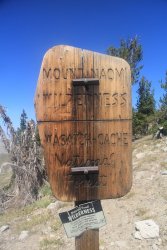 The boundary line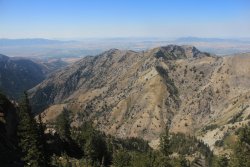 View to the west from the summit of Naomi Peak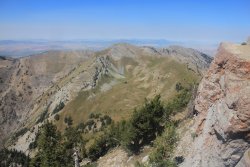 View to the northwest from the summit - looking at Cherry Peak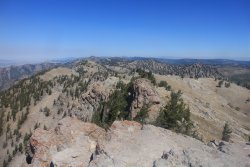 View to the north along the ridgeline from the summit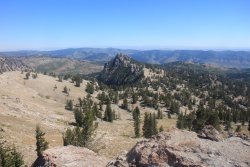 Mount Magog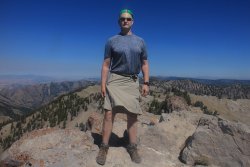 A little wind up top which kept things cool on the ridge. You guys almost got to see what was under the kilt!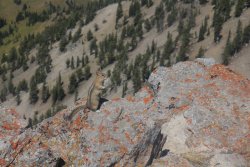 This little critter kept me company for lunch.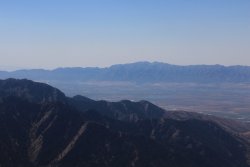 Bad sun angle, but those are the Wellsville Mountains across Cache Valley.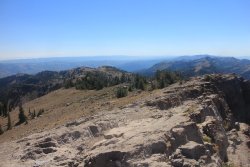 View south, along the ridgeline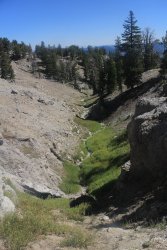 Nifty little drainage on the way back down.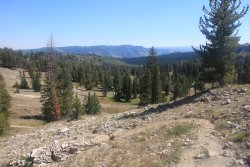 View on the way back down.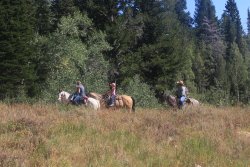 @Rockskipper
! I thought we might have a mule heading up the trail! I was getting all excited and tingly like I do. It turned out to
be horses.
The girl on the middle horse was funny though. She kept asking, "Does he know where he's going?" Made me
chuckle as they passed by.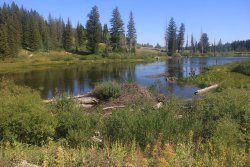 Back at the north end of the lake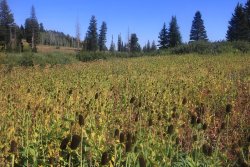 More endless Coneflowers - these were in better shape than the previous ones that I hiked through.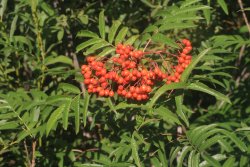 Ooh serviceberries! You can tell things are looking up when food is involved.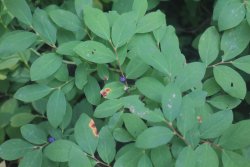 Oh, it's getting better - Huckleberries! There were also currants along the way, so I was stuffing my face as usual.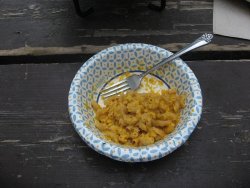 And to finish it all off, dutch oven macaroni and cheese! Of course I meant to take a picture of it when it was in the dutch oven, and
of course I was so hungry that I forgot to. The key here is adding mustard to make the sharp cheddar taste even sharper. And don't
forget the crushed jalapeno potato chips to top it off. Mmmm-Mmmm good!
The End!