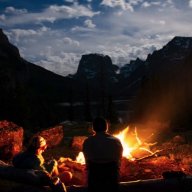 Joined

May 3, 2018
Messages

290
Here it is! A collage of all my favorite timelapse shots I've taken this year.
At first I started taking the criticism from the last one to build a better movie(mainly the music lol) so I started editing this with epic orchestra music but toward the end it didn't really feel like "ME". I'm aware I won't reach a bigger audience with this choice but at the end of the day I just want to make something that I really enjoy. So fair warning you may not like the music! Haha.
(It's from The War on Drugs) I dove deep in with this band this year as I did Postiljonen last year so it just fits (for me) to be the band of choice.
I hope you enjoy it! I sure had fun backpacking and camping this year to make it. My last big trip this year is with my wife and we may be heading to Utah!