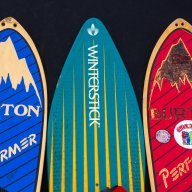 Joined

Feb 19, 2012
Messages

382
I have finally realized that I am just not going to get the canon f2.8 70-200 I dream about....or any L lens for that matter. Many of you on here are pro photographers and it is money well spent to get those lenses, but for me I just don't make enough to justify getting that kind of glass. I want them, but would have to make much more than I do. So what to get?
I have listened to and enjoyed the
improvephotography.com
guys' podcasts for a while now and they only give their thumbs up for one 3rd party lens. So, I trust their call and went ahead and ordered the Tamron they recommend; 28-75 f2.8 sp XR Di LD It has tons of good reviews and appears to give tack sharp photos even though it is a budget lens. I am replacing the Sigma 18-200 II. Sigma did add the FLD glass on v II, and I do get some relatively sharp shots with it....but it is spotty for me. The Tamron is supposedly a good macro too.
I'll give you my two bits after I get it.