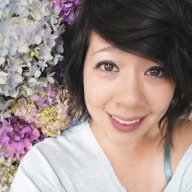 Joined

Dec 31, 2017
Messages

1,249
Today - 09.16.18: I only had Sunday free and needed some hiking time. Pretty much the photos are the same views, just different lighting, so just attaching highlights.
https://evermoremoments.smugmug.com/Four-Mile-Trail
I chose the Four Mile Trail (used to be 4, now actually 4.6) in Yosemite National Park, CA. The TH starts in Yosemite Valley (4000 ft) and brings you up to Glacier Point (7200 ft). I debated on just driving to Glacier Point, because I am not fond of crowds and wanted to see the sunrise. I ended up deciding against it though, and started hiking at 05:45. Of course, I was so excited and only got a couple hours sleep, but I get determined to the point of recklessness sometimes. Two other men, who didn't speak English, started at the same time, and we played tag for about 2.5 miles.
I tried to make sure I was mentally prepared for the constant uphill and switchbacks, and I think I did pretty good, but I will be sore tomorrow.
I have only ever been to Yosemite one other time, it was a beautiful fall day the first day and I woke up to a car covered in snow the next. So I was a little disappointed at all the haze (there was another wildfire going on during my visit), sunshine and dried up waterfalls. I can't wait to head back when there are clouds in the sky and less people. Still thrilled that I went and feel a little proud, like I always do after I push my body.
It was pretty neat getting to see the sunrise on the Valley and then it looking completely different on the way back.
My knee hates stairs on trail, actually stairs in general. Heading straight up.
Just getting started.
I kept having to pee so much on this trail! It is so hard to find a place to go when you are going up and people can see you from above. To top it off, the bathrooms weren't open once I made it to the top.

I didn't make it to Glacier Point until 09:15. The place was packed! I tried to have lunch, was surrounded by wasps and decided to head back down at 10:00.
I don't think I had even gone a mile when I was cantering down a switchback, I turned the corner and BAM, BEAR! She was less than 15 feet from me. I skidded to a halt, while hissing "OH S**T*". I think she thought the same thing and whipped around to go back down the trail. Then she remembered there was a group of 4 stalking her in the opposite direction. (I don't think the group spoke English and they seemed annoyed that I had disturbed the moment.) This group was being idiotic, because when I took a few steps forward to continue down the trail, "OH S**T" again, a cub. They knew the cub was there and they were trying to take pictures and get real close.
Momma ran up and went behind her cub, which I thought was weird. I walked backwards / sideways to keep an eye on them and they just watched me. I put my camera up in the air while walking and hoped that I managed some shots.
The group of four continued to creep up the trail and stand real close to the pair. I did not have my 18-55 lens zoomed at all. They just stayed very close to the trail. Not gonna lie, was pretty scared, but enjoyed lots of adrenaline after I walked away alive. She was a lot taller than the last bear I saw, she went up to about my waist.
I hope I always remember the moment. I was so close to the mom and got to see the look of distress on her face, probably what my face looked like. It was incredible.
Even though Yosemite has a NO BEAR SPRAY rule, I brought it anyways and am glad I did! I don't think I would have been quick enough to use it if she had decided to charge, I was way to close. But you never know what could happen.
Find the cub.
I passed dozens of people on my way down and warned them. Most of them didn't speak English, but they seemed to understand 'Bear' if I included some hand gestures. Haha I made it back to my car at 12:00, luckily the guy behind my car left me lots of space to get out, otherwise I would have been stuck in Yosemite. The guy in front was right on me.
Sorry, I feel like I talked a lot this report. Thanks if you hung through!
Last edited: