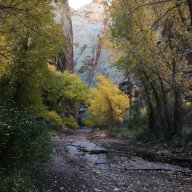 Joined

Mar 27, 2015
Messages

167
This year I haven't had the chance to get out much. Between Covid-19 and home projects, I was kept busy. That changed a couple of weeks ago. We went up to Idaho to visit family and I had that chance to do a bunch of mountain biking. It was a little different than what I was used to, but in a good way. I thought I would share a few pictures of it.
Black Canyon: Teton Pass
Horseshoe Canyon-Driggs Idaho
We spent a day at Grand Targhee, but I didn't really take any pictures. If your into mountain biking I think Horseshoe Canyon is worth checking out if you're in the Driggs area. It was fun trip, and I was glad I was able to do it. Now I am looking forward to some other trips coming up soon.