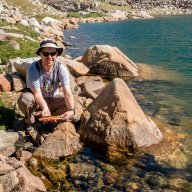 Joined

Jan 19, 2012
Messages

1,199
July 3
Instead of fighting all the idiots for a spot to watch the Logan fireworks this year a friend and I decided to hike Mt Naomi as it was the full moon! We didn't leave Logan until almost 10pm and got back to Logan just before 3am! It was an absolute blast! The moon lit up everything! It was so cool! We hiked the whole hike (6.6 miles) with out headlights/flashlights, except for a steep rocky section that was in the shadows (didn't want to roll an ankle). It was surprisingly warm up there too! My thermometer never got below 54!
I didn't take too many pictures until on top as I didn't want to hold up the group. Here are a few:
Cherry Peak from Mt Naomi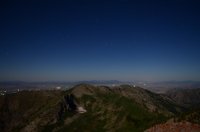 Group shot. I'm not sure what that light is on the horizon near the right side (fireworks?), it wasn't there in another photo taken at the same angle a few seconds earlier.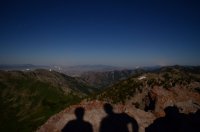 Looking north from Mt Naomi, Magog is barely visible on the right.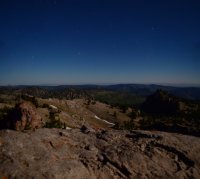 Featured image for home page: