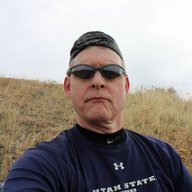 Joined

Dec 23, 2013
Messages

3,551
Yesterday, my family and I got an early start and hiked up Mount Raymond, using the route that heads up Bowman Fork. The wildflowers put on a show all along the trail for us, and as my daughter and I approached the summit of Raymond, we had a mountain goat on the trail that let us take some nice pictures of it, before it grew tired of us and wandered off. With it being warm down in the valley, it was a great day to be up high and enjoy the cooler temps.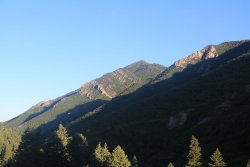 Early morning sun on Grandeur Peak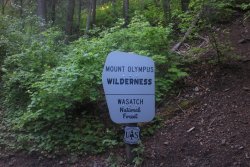 Entering the wilderness in Bowman fork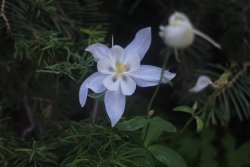 Columbine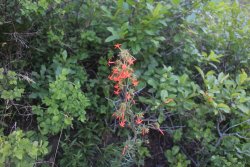 Scarlet Gilia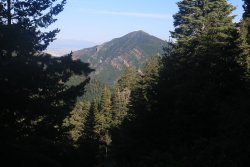 Another shot of Grandeur Peak, to our north across Millcreek Canyon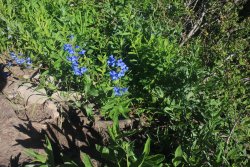 Wasatch Beardtongue
Eastern portion of Wildcat Ridge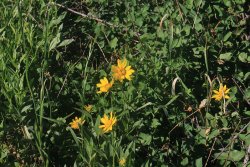 False Sunflower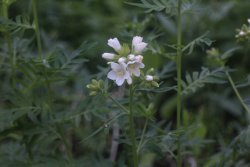 Jacob's-ladder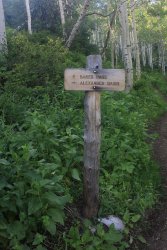 Trail intersection sign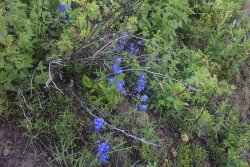 Larkspur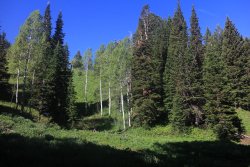 Conifers and Aspen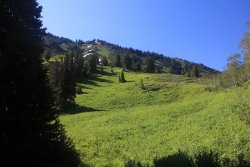 Slopes of Gobblers Knob ahead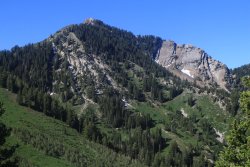 Our destination - Mount Raymond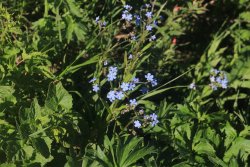 Manyflower Stickseed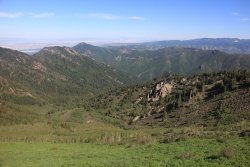 A look down into Porter Fork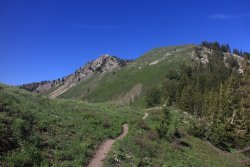 Approaching Baker Pass with Mount Raymond above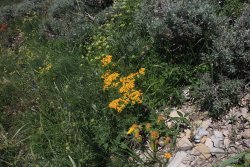 Groundsel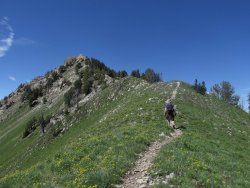 Heading up the Raymond Ridge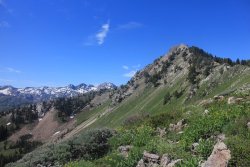 Mount Raymond, with the Cottonwood Ridge in the distance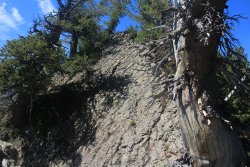 A section of scrambling begins at this point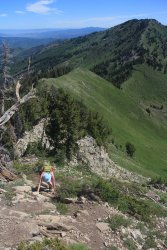 My daughter using her hands and feet, with Gobblers Knob to the east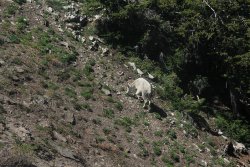 A Mountain Goat approaches the trail just below the summit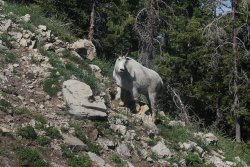 Hmm.... humans again.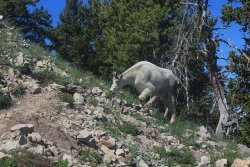 Making his way past us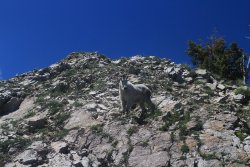 The summit is above him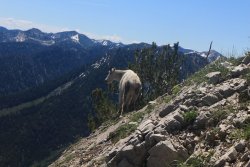 It would soon disappear around the mountainside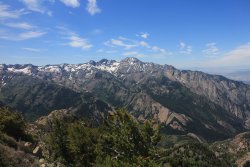 Nice shot of the Cottonwood Ridge to our south, from the summit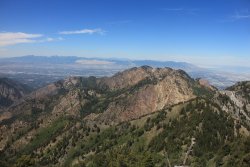 Wildcat Ridge, stretching out to the west of Raymond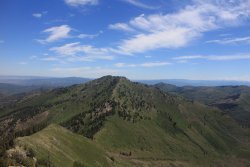 And Gobblers Knob to the east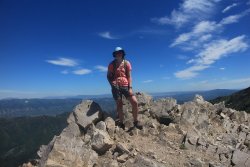 My daughter on the summit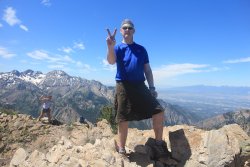 Victory or Peace, whichever you prefer. @Rockskipper, is that lady throwing a rock at me? Perhaps she wants the kilt?
Or
Maybe the pepper jack cheese stowed away in my pack?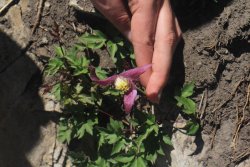 Western Blue Clematis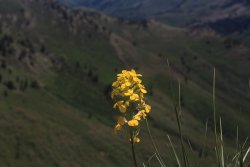 Western Wallflower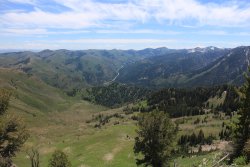 A look up Big Cottonwood Canyon towards Brighton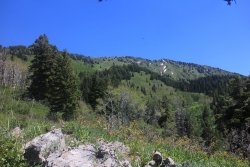 The northwest slope of Gobblers Knob, viewed on our way down.