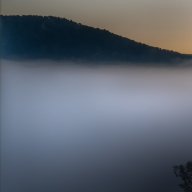 Joined

May 19, 2012
Messages

1,968
I pulled up to the Potash boat ramp about 7am, not really very excited. We had planned a bigger party, but my wife and our 2 friends bailed on me. Spending 4 days with myself is always entertaining I guess, at least for me.
It was cold, raining, no wind though. It rained and thundered off and on the rest of the day, and all that night.
Tex's pulled into the parking lot to launch their jet boat, for a trip down to Spanish Bottom to pick up some wet, cold boaters. I would see their boat once more the next day, the only other boat I saw the whole trip was a raft headed for Spanish Bottom.
There was a guy there launching in a small sea kayak. I got the feeling he had never even been in one before. Pretty sketchy if true. He had a huge pile of stuff next to the boat. He could probably take half of it. I never saw him after that. Maybe he gave up.
Lunch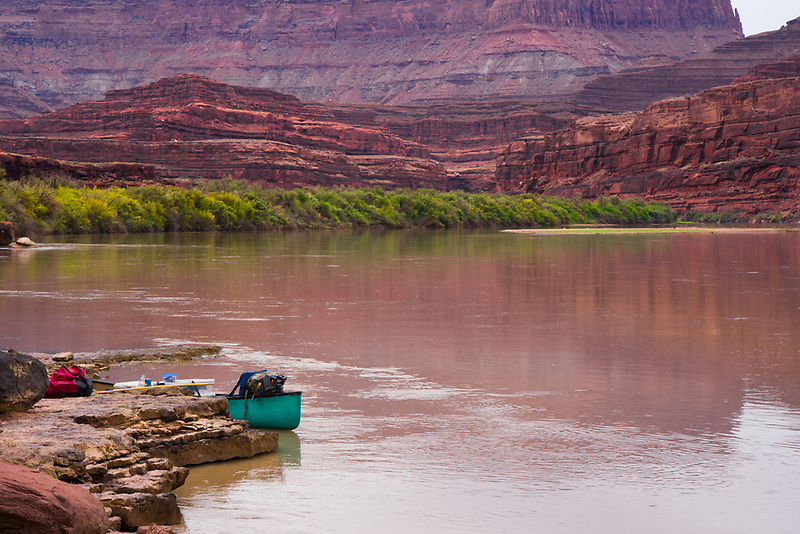 I made it about 12 miles to river mile 35. I had decided to slow down this trip, see the sites, and camp in places I had not been in before. I found a nice sand bar.
Camp 1
Back on the water.
Little Bridge Canyon loomed ahead. Never camped there. Seemed like a great place to spend a day and night. I had checked Little Bridge out before, but it was always too early in the day to stop. It was only 1pm, and I had only gone 5 miles, to mile 30. I was happy to get out and explore a little.
BTW It was a bitch to get my stuff up here. Another person would have made it a lot easier.
I sat for a couple of hours watching the light dim, a memorable sunset.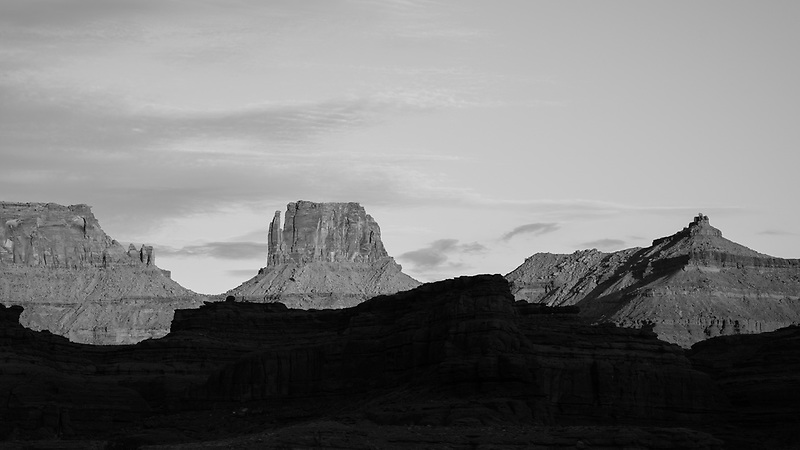 I made it another 5.5 miles, to just down river from Gooseberry Canyon. It was getting better and better. Clear night, comfy sand. Airport Tower is mesmerizing, especially if you stare at it a long time.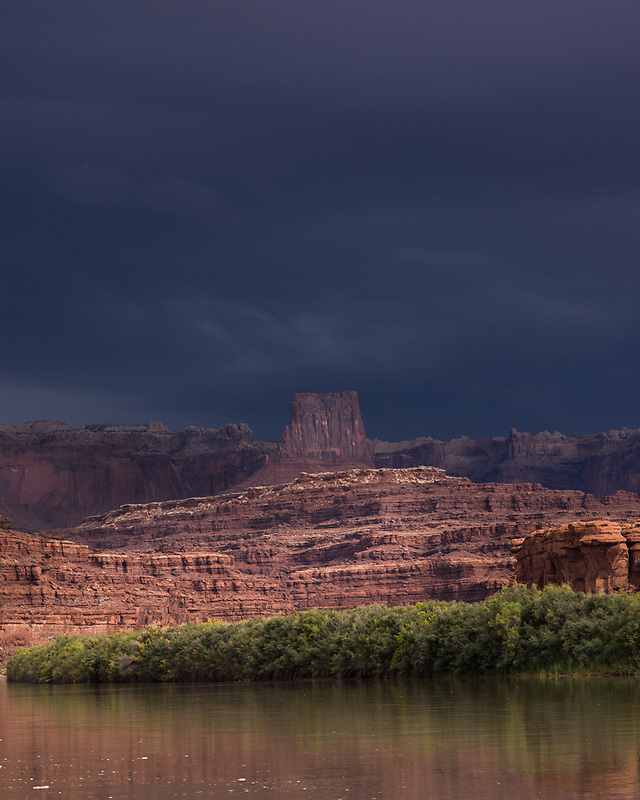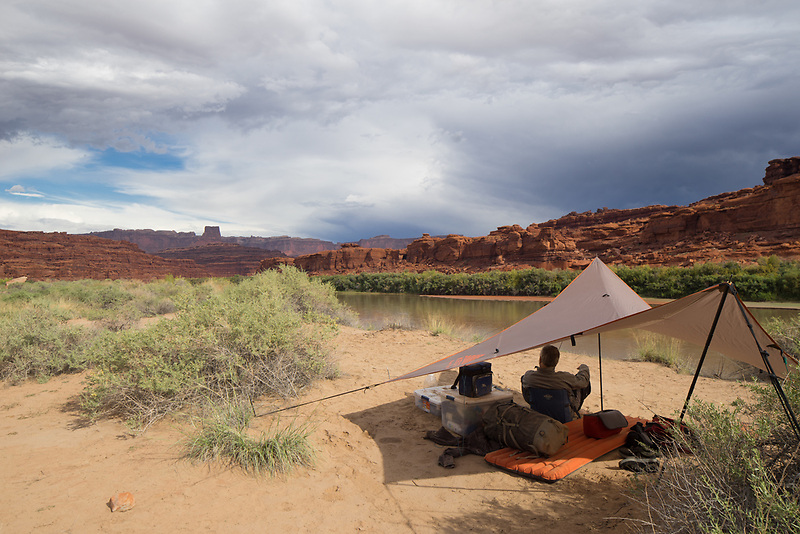 The next morning I watched a storm go by, and then got a fast ride back to civilization.
Last edited: