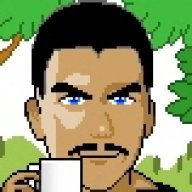 Joined

Dec 27, 2015
Messages

243
While it's colder than a witch's tiiii....iiinfoil covered ice cube tray... out here, I'm seriously jonesing for some warmer weather and fantasizing about spring/summer backpacking trips, and watching me some backpacking porn.
I've been enjoying these short little 'MoreThanJustParks' videos being made by a couple of brothers for all 59 National Parks in the US. Their newest one (link below) is Zion NP; they have previously done videos for Olympic, Acadia, Great Smoky Mtns, Joshua Tree, and Redwoods.
If you enjoy these, you could check out the similar vids I saw a year or two ago for Yosemite (I think it's called The Yosemite Project or something like that).