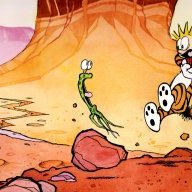 Joined

Mar 31, 2016
Messages

905
Another tale of social isolation ... we decided to hike into Third Lake along a snowmobile trail ...
Nice wide trail. Most of the snowmobile trails in this area follow old woods roads that were built back in the logging days.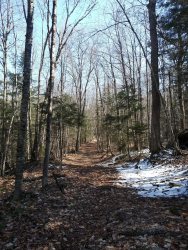 the trail crosses several streams along the way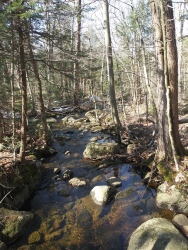 some awesome rocks along the way. Note the tree growing on the rock, its main root went down the back side of the rock into the soil below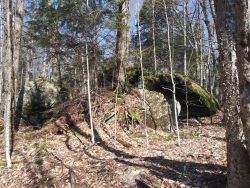 Burnt Vly ... the first and largest of the ones we passed by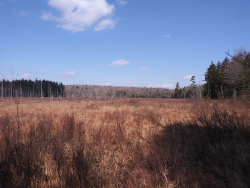 the trail passes through a large blow down area ... a large wind storm hit this area in 2013.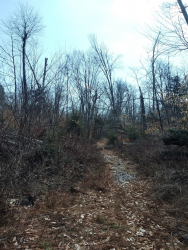 a shrinking pond ... the beaver dam at the outlet had been breached and so the pond's water level has been dropping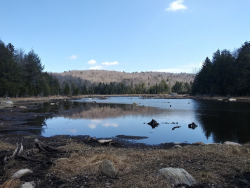 Mrs. kwc heading up one of the many hills along the way. Woods were pretty open on both sides of the trail through here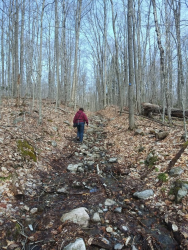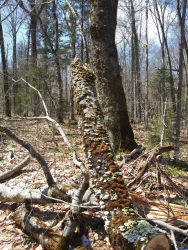 Our first view of Third Lake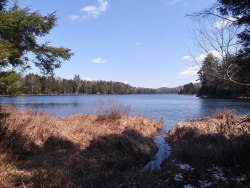 Another view of the lake, looking east. West Lake Mtn is the higher "hill" in the distance. We watched a pair of loons fishing from here.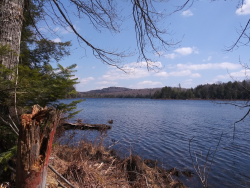 the lake's outlet on the northern side of the lake. Note the stones along the side of the stream, obviously placed there by humans, probably during the logging years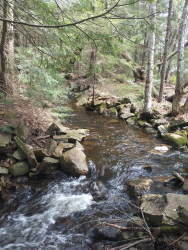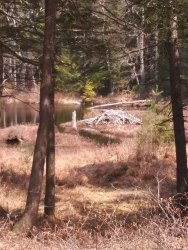 8.2 miles r/t, saw only three other people (two out on a canoe on the lake & one as were almost back to the trailhead) all day.