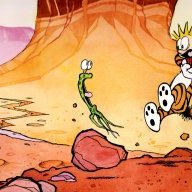 Joined

Mar 31, 2016
Messages

833
Today (Friday) was another beautiful day in the Adirondacks ... since I hiked yesterday I decided to do some paddling today. I went back towards the Osgood Pond area, putting in my canoe onto Jones Brook where it goes under the White Pines Road ... it was a short paddle from there to Osgood Pond. I crossed Osgood Pond, passing the White Pines Camp (Coolidge's summer White House) and into the Osgood River. Not much in the way of autumn color since most of the trees were spruce and white pine.
Photos were taken with my cell phone so the "zoom" isn't that great for some of the wildlife shots ...
Heading towards Osgood Pond on Jones Brook
Crossing Osgood Pond ... that's St. Regis Mtn off in the distance ... it has a restored fire tower on its summit. Students at nearby Paul Smiths College climb it at every full moon.
White Pines Camp ... you can rent cottages there now during the summer months
entering the Osgood River ...
On the river ... much of the pickerel weed has turned brown because of the recent frost (it was in the mid-20s here Wed and Thurs mornings)
saw this guy hunting in the pickerel weeds ...
The river split in two so I took the right fork and paddled until I ran into this beaver dam. Turned around and headed back ...
back at the split in the river I saw the heron in a different spot ...
these guys posed for me as I passed by them on my way back to the pond ...
heading back up river to the pond ...
about the only color on the river itself ...
once back onto Osgood Pond I saw this guy ...
as I was heading for the outlet for Jones Brook I saw this guy sitting on the top of this white pine ,.. the nest is below him/her in the tree (this is the nest Jackie & I saw when we paddled from Jones Pond to Osgood Pond on Jones Brook the other day ...
heading back down Jones Brook to take out ... the reflections were awesome
6.4 miles of paddling on a beautiful afternoon.