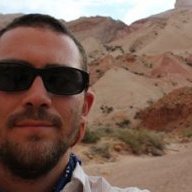 Desert Rat-Weekend Warrior
Joined

Jun 7, 2012
Messages

1,687
I've been trying to do some research on this as an end to end backpacking trip. My interest was piqued when looking through Kelsey, but I've found a few more TR via some googling.

It appears to be a very wet, quite difficult hike. Sounds awesome early July when it's nice and hot. Some good fishing?

A few logistical things I'm concerned with.

-I have this idea that I can take a flight down there, but don't know if I could pack a stove, or knife, or... What kind of rules are there for this type of thing?

-It is total immersion wetness. I have a plan to line my bag with several dry bags, and a pelican case for electronics. I can use my mattress to float things across the swims.

Any experience in these things?

Any experience on this particular hike?

Anyone interested in going? I'm thinking Early-Mid July. There are 60-70 dollar round trip flights out of Provo or Ogden, but only on Thursdays and Tuesdays. I'm thinking fly down Thurs, get down in it on a Thurs, then fly back Tues?

I have friends/family in the area and would be able to at least arrange a beginning shuttle.