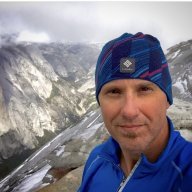 Joined

Feb 3, 2017
Messages

41
Another jaw-dropping region of the USA... Travelling through Arches NP.....I almost felt like I was on Mars at times... The rock formations are just unbelievable. This area must be visited if you want to be in full awe....as photographs cannot come close to doing their grandeur justice! I camped under the watchful eye of Castleton tower(where a fox had circled my tent in the middle of the night), and in hunter canyon, where I woke up to a swarm of bats dutifully keeping the area around me free of insects at first light. I met a beautiful rattlesnake, and many, many lizards of the region.
The colors.... The colors.... Just... Wow.
Will go back next year to hike more of the region...