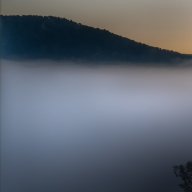 Joined

May 19, 2012
Messages

1,922
This canoe trip a few weeks ago did not start out as I had hoped it would. Nancy and I were initially going together, and meet friends that had launched a day earlier on our second day. Nancy bailed, so I asked my son Kyle if he wanted to go. He said yes, but later found out he could not get the time off. I was forced to spend 4 days with myself. It proved to be somewhat of a challenge.
I left Carbondale around 3:30am, arriving at the Potash boat ramp on the Colorado River near Moab around 7. No one there!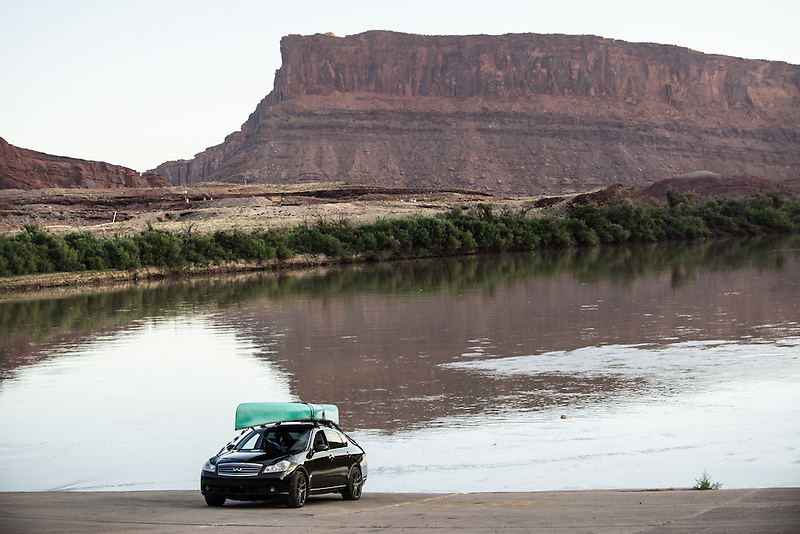 Always there are a few jet boats getting ready for their tourist trips to the Grotto. I had the place to myself. One problem was getting the canoe off my car. I have gotten help in the past, but I was nervous trying it solo. I have practiced this, but there is always a possibility of it landing on my hood. You have to quickly pull it sideways from the middle of the canoe, and slide it onto your shoulders. My shoulders are not what they used to be.
Luckily, at 7am the canoe was in the river, car undamaged. The temp was a perfect 65 degrees, the water glassy and warm.
I was pretty happy. I made 26 miles that perfect day, paddling pretty much the whole day, stopping only to take in the silence.
This Canyonlands are one of the quietest places on earth. I only heard the paddle dipping into the water, beaver sliding into the water, the sound of a heron wing. That's pretty much it.
I found a perfect campsite. White sand, early sunset, great view. No flooding issues.
It was about 6pm, beer in hand, silence and privacy. I really needed this.
Then it happened. The unthinkable. My worst nightmare.
A boat with about 5 people on board passed me, maybe 25 years old, waved high etc. A few minutes later I heard voices at the other end of the sand bar, they were setting up camp!? Why here? Sand bars every 15 minutes, and these people decide to camp 100 yards from me. I could hear their every word. I started to get mad, then I could not let this stand.
Ok, I am not in the same league as The Dude, but I was incensed. So beer in hand I march over to their site. Amid the newly erected tents I go. I head straight for the guy probably in charge in the boat, he say's how's it going?
That is when I became a complete dick.
You can imagine this old guy, muddy, clutching a beer, go batshit crazy. I yelled "you pass 26 miles of empty beaches, and decide to camp next to me?!" I came out here for silence (I yelled), and privacy! At this point the guy was no longer smiling. He said "What right do you have to bust in on our camp and start going mental on us? How about "hi, beautiful day!" instead you act like a dick."
A fleeting thought to myself was that he was right. I was acting like a dick. But I did not care!
I forged ahead, eventually resorting to repeating the same sentence: All I want is to be by myself!
I march away indignantly, ignoring their well deserved insults, feeling pretty shitty. I get back to my camp and they are packing up to go. I felt pretty awful, but happy to have the place back. I had the river to myself the rest of the way to the confluence with the Green 3 days later.
Next day: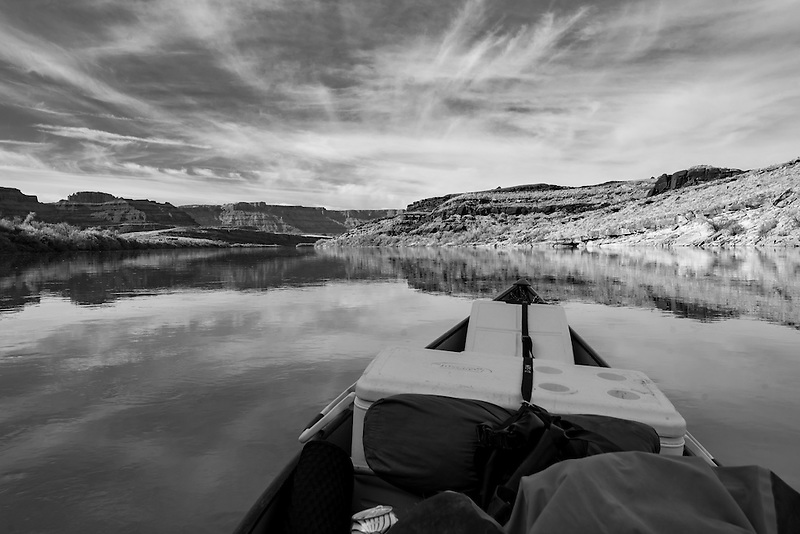 I met up with my friends Mike and Peg. Had some coffee and caught up, then I was off, as they wanted to stay and explore.
My second camp site, better than the first:
I spent a pleasant hour watching the sun get close, waiting for coolness: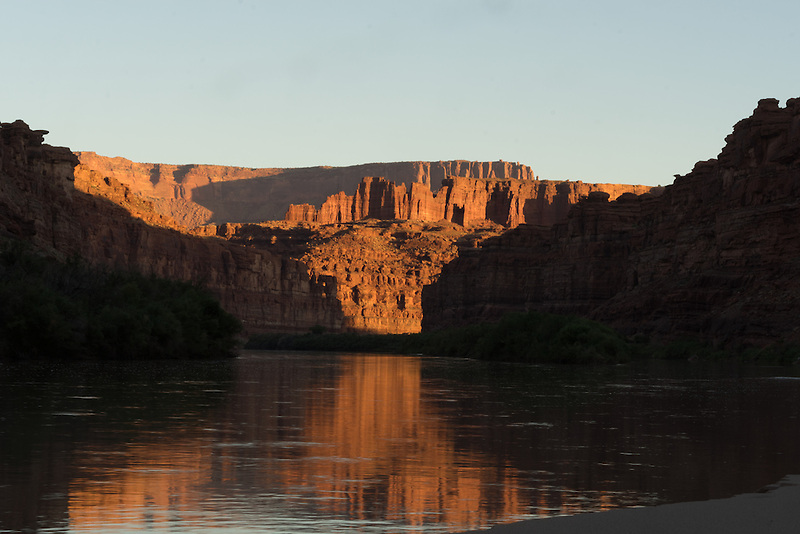 The next day. approaching the Loop, showing the notch where you can climb up and over to access the river on the other side. My goal was to camp at a spot I had seen before on the other side, but never stopped at.
Lunch, at an old camp site:
The place was in a small opening in the continuous cliff, with it's own private beach, a cooking spot on a rock shelf on the river under an overhang, and a tent area above.
A spectacular spot above, did not feel like negotiating a slightly sketchy trail to access it at night:
I got a very early start, in the dark shortly before sunrise, a unique experience for me. Only 6 miles to the confluence, I took it easy, not wanting this to end.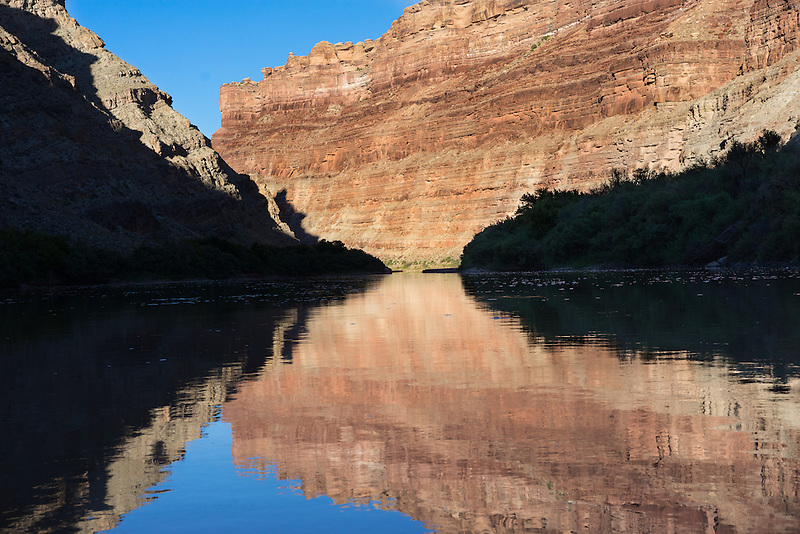 The confluence ahead:
At the confluence with the Green and the Colorado, looking up the Colorado. This trip had it's up and downs. A good learning experience.
Thanks for looking.
Last edited: