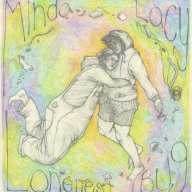 Joined

Mar 10, 2016
Messages

210
Spent a weekend camped off the Kane Springs Rd, just enjoying the big views in every direction. Looped an easy ridge taking my time, plenty of long breaks low and high. Just grooving on being outdoors.
Evening views from camp.
Home. Sheep Range in shadow.
NE. Meadow Valley Mountains right, Delamar Mountains left.
Raven. Saw many, couple dozen.
Last light on Meadow Valley Mountains.
Then came the morning light.
Jagged crest of the Sheep Range. Horrible water year so far, little snow in the high country.
Then a little loop from home.
Low. Delamar Mountains.
High.
Meadow Valley Mountains.
Northern terminus of the Sheep Range out there. With the East Pahranagat Range looming high in the background.
And back to low, another day playing outside passed too soon.
Meadow Valley Mountains. Jagged high point in shadow far left of center.