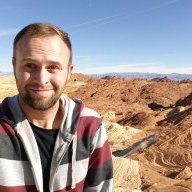 Joined

Jan 19, 2012
Messages

739
This forum has started me thinking about some 2012 plans so I hope someone can help me out with this one! I would like to break my wife and daughter (she will be three by then) into an easy backpack trip. I have seen hackberry and hiked up a short distance and think it would be fun to hike up a couple miles (2-3) set up a base camp, etc. I have a couple questions
1. Does anyone know the typical biting insect season for Hackberry? I hiked yellow rock in may two years ago and gnats ate my wife alive is this the same in the canyon? Horseflies?
2. I understand cattle are sometimes in the canyon are there good springs for other than the stream for water filtering? How far up canyon from trailhead are these springs?
3. How much of a problem is quicksand?
4. Any other suggestions/thoughts?