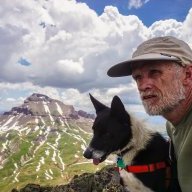 Joined

Mar 6, 2014
Messages

561
There's a dozen or more ultralight gear manufacturers out there, most of them just cottage industries. We're in the progress of purchasing one of them.

Anybody here on Backcountrypost sew?

I have two positions open to someone with backcountry experience and an interest in GEAR:
Part time at our facility here in Moab doing pretty basic sewing and product developement.
Part time from your home doing very complex machine sewing at pro level.