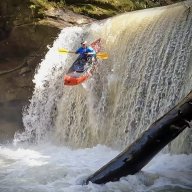 Joined

May 3, 2013
Messages

528
Steve Allen's Canyoneering 2 - Technical Loop Hikes In Southern Utah. This was the book that began my fascination with the White Canyon Complex, even though I had never done any technical canyoneering, or even much exploring in the canyon country at that point. I had recently moved to Grand Junction, CO after spending 2 years in Denver. I moved to Colorado for the mountains, and I ended up staying out west for the Colorado Plateau and its nooks, crannies and sense of, well, awesomeness.
I've made 5 trips to Long Canyon since then (the last trip was in 2006), But I've never gotten more than halfway up Long Canyon. There is just too much to explore, its a giant playground full of climbing, route-finding, swimming, archeology, arches, fascinating geology...and no people. At least thats been my experience, surprising for a place so close to the highway. But then again the popular sections are up and downcanyon from Long...the Black Hole of White Canyon, Cheesebox, and Natural Bridges NM further up near the headwater of White Canyon.
Everyone I have introduced to this canyon has fallen in love. A friend of mine from Denver started making it his annual Thanksgiving backpack trip. A good friend from Kentucky who ran the Outdoor Program at Eastern Kentucky University liked it so much he took a group there 2 years in a row for their spring break outing, driving out in a van with kids that have never seen the canyon country. He taught them Leave No Trace principles in the desert, they did some rope work and most importantly planted a desert seed...every one of them left the trip in complete awe. Now that same friend, and his wife, Jason and Jenn Burton, work at Zion NP. They are now officially desert rats, and if you frequent Zion you have probably seen them around and talked to them. Long Canyon is still one of their all time favorites.
I still plan on doing the Long/Gravel Canyon loop, I've read it can be done without ropes, just lots of route-finding and good old canyon scrambling in and out of the canyons. I've always had water, might be an issue in the hottest part of the summer but I wouldn't want to be anywhere near here...except for maybe the Black Hole of White. Access is easy from the Gravel Crossing in White Canyon just down from Gravel Canyon, its about 3 miles down White to Long. I've heard there is a faster way parking closer to Long and scarmbling down, but I've always gone in at the crossing. Once I hiked in by following the track that heads up to Jacobs Chair, cutting northwest near the base of the Moenkopi and dropped in on an old cattle trail, which goes under a small arch en route to Long Canyon above a dryfall.
All my trips have been with a basecamp, the north-side tributaries are worth exploring and there are numerous fun routes in and out of the canyon. The following pics are not the best quality, I didn't have a great camera back then but i tried to make up for it by taking a few thousand shots...
Sometimes you have clear water runnning down White Canyon...
Sometimes you don't...
White Canyon
The Eastern Kentucky Outdoor Program crew making their way down White Canyon en route to Long Canyon...
Great camping not far from the confluence with White. This is just below the dryfall, skirt it on the left...
Once past the dryfall the canyon completely changes character...
Long Canyon is doggie approved...
Jason Burton photo...
Great camping...note the tent center left...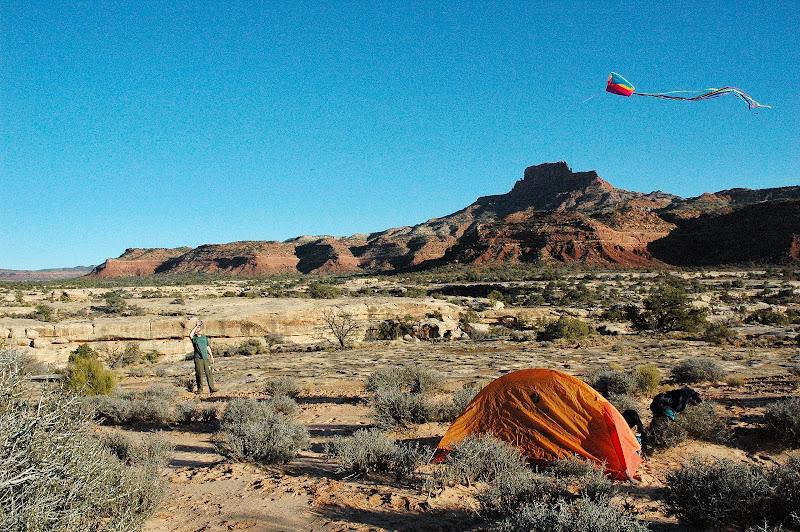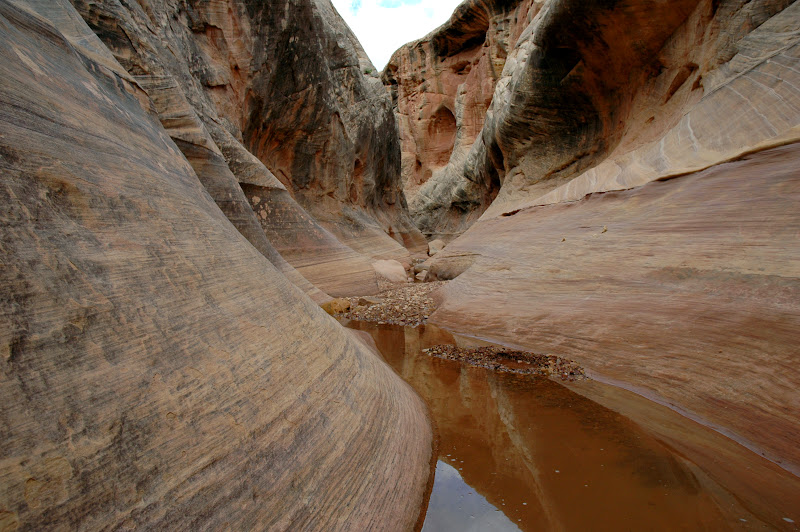 Lots of surprises here, most of it you won't find in any guidebooks...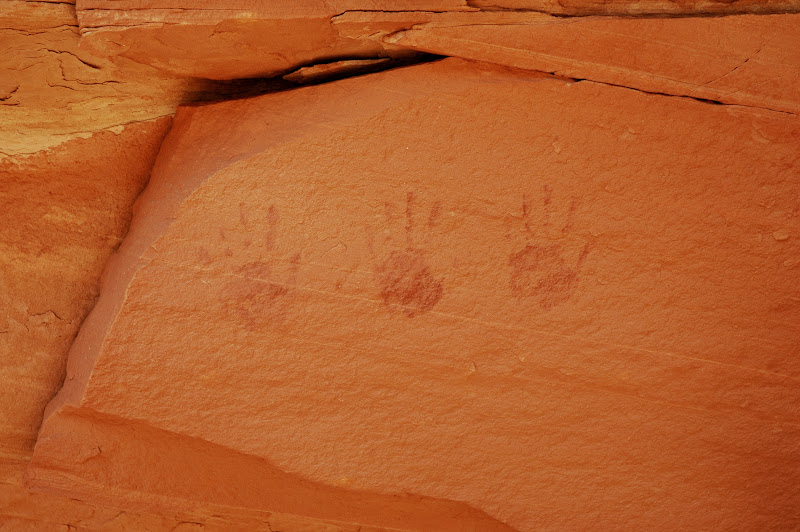 This one is still out there...hopefully it stays that way...
Lots more pics here...
https://picasaweb.google.com/105768283703063059928/LongWhiteCanyon
#
Featured image for home page: