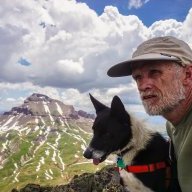 Joined

Mar 6, 2014
Messages

548
Took the dog out for 3 days solo in mid January to a seldom travelled area between Lower Indian Creek and the river. Not hugely spectacular, but certainly lonely and vast. Even with the significant snow cover in our area there was bare rock to travel on. Only a few passages were as sketchy as snow covered slickrock pared with exposure can be. The snow, on the other hand, provided plenty of freedom in camp choices as water could be produced anywhere.
We parked on the side of 211 and fatbiked in for 5-6 miles on a rough 2 track, then re-organized the gear and continued on foot into an unnamed, but rather prominent canyon paralleling Indian Creek before it turned west and spilled into the Colorado. At a point halfway down we found a scramble route up to the rim with a nice view of the Loop.
An easy exit to the east brought us up on a ridge/divide sort of thing leading for miles and miles out to the tip overlooking the mouth of Indian Creek. Saw Bighorn around Newberry Butte.
Later we explored western side canyons to Indian Creek, where one scary sloping snow covered shelf above the impassable limestone layer afforded a traverse from one canyon to the next. We also climbed a butte around 5200' which is the high point for many miles around.
Bear with me, lots of pics of the dog.
DSC04245
by
jan nikolajsen
, on Flickr
DSC04292
by
jan nikolajsen
, on Flickr
DSC04294
by
jan nikolajsen
, on Flickr
DSC04254
by
jan nikolajsen
, on Flickr
DSC04264
by
jan nikolajsen
, on Flickr
DSC04272
by
jan nikolajsen
, on Flickr
DSC04298
by
jan nikolajsen
, on Flickr
DSC04307
by
jan nikolajsen
, on Flickr
DSC04268
by
jan nikolajsen
, on Flickr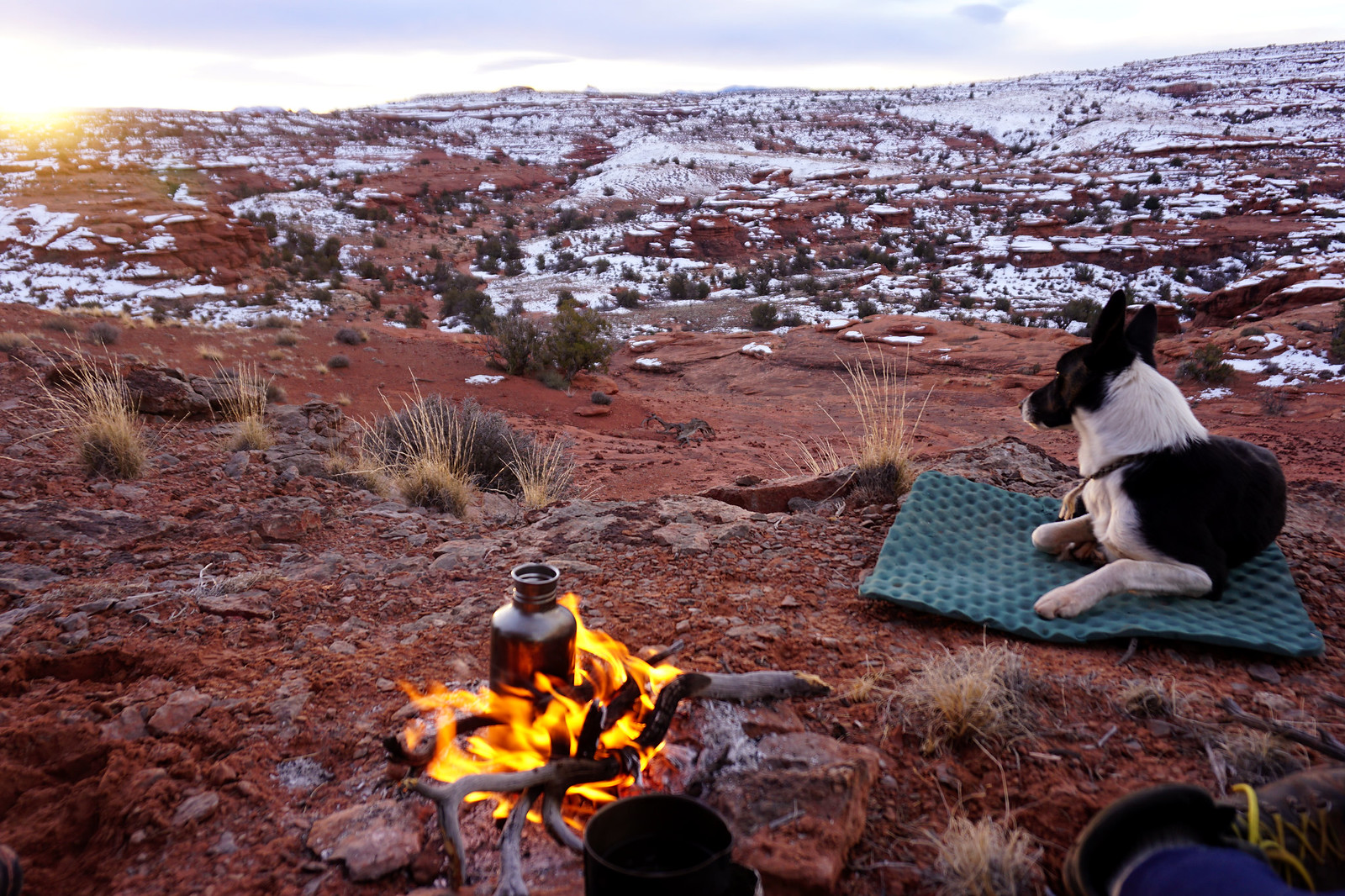 DSC04300
by
jan nikolajsen
, on Flickr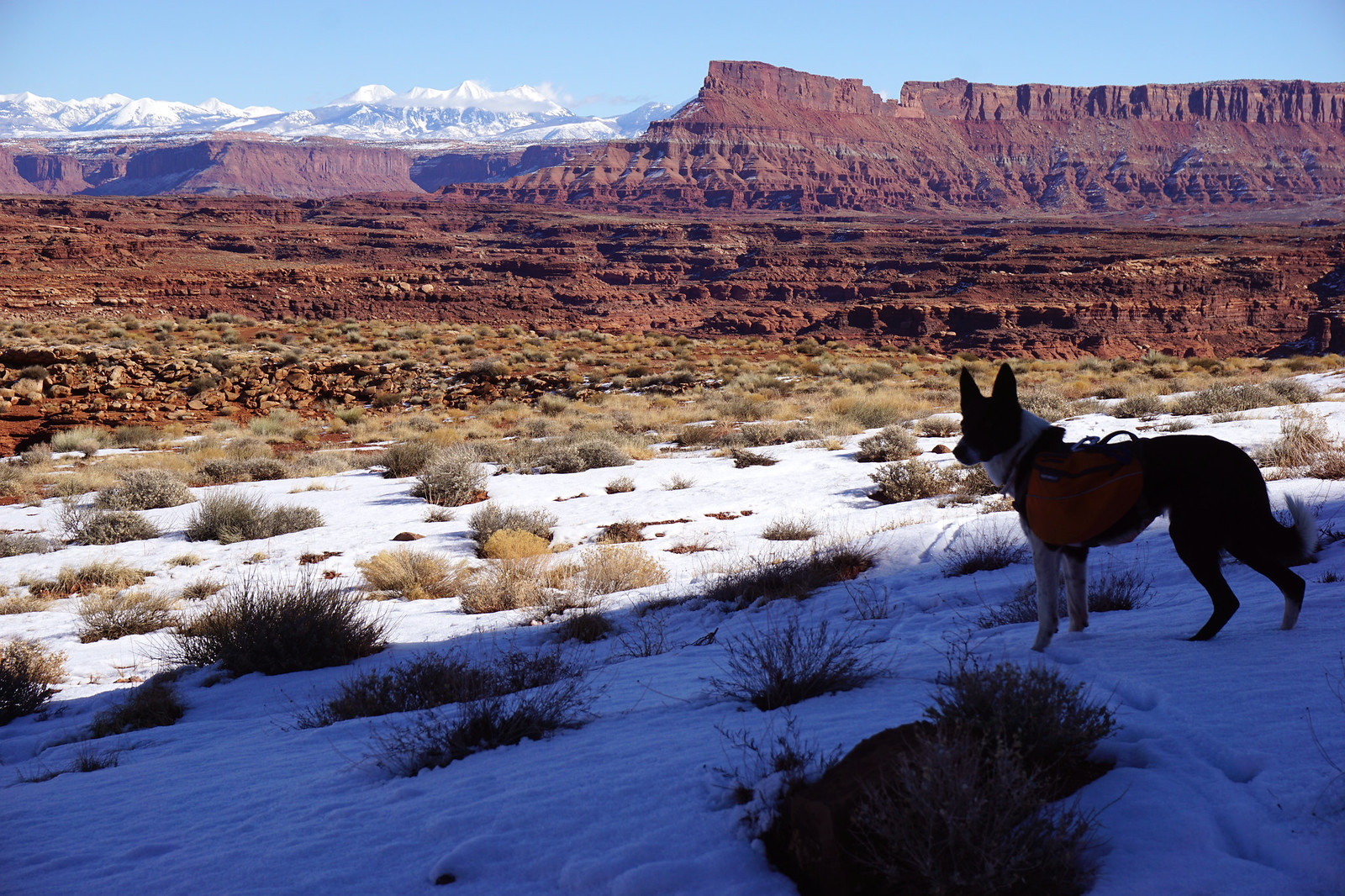 Photos
by
jan nikolajsen
, on Flickr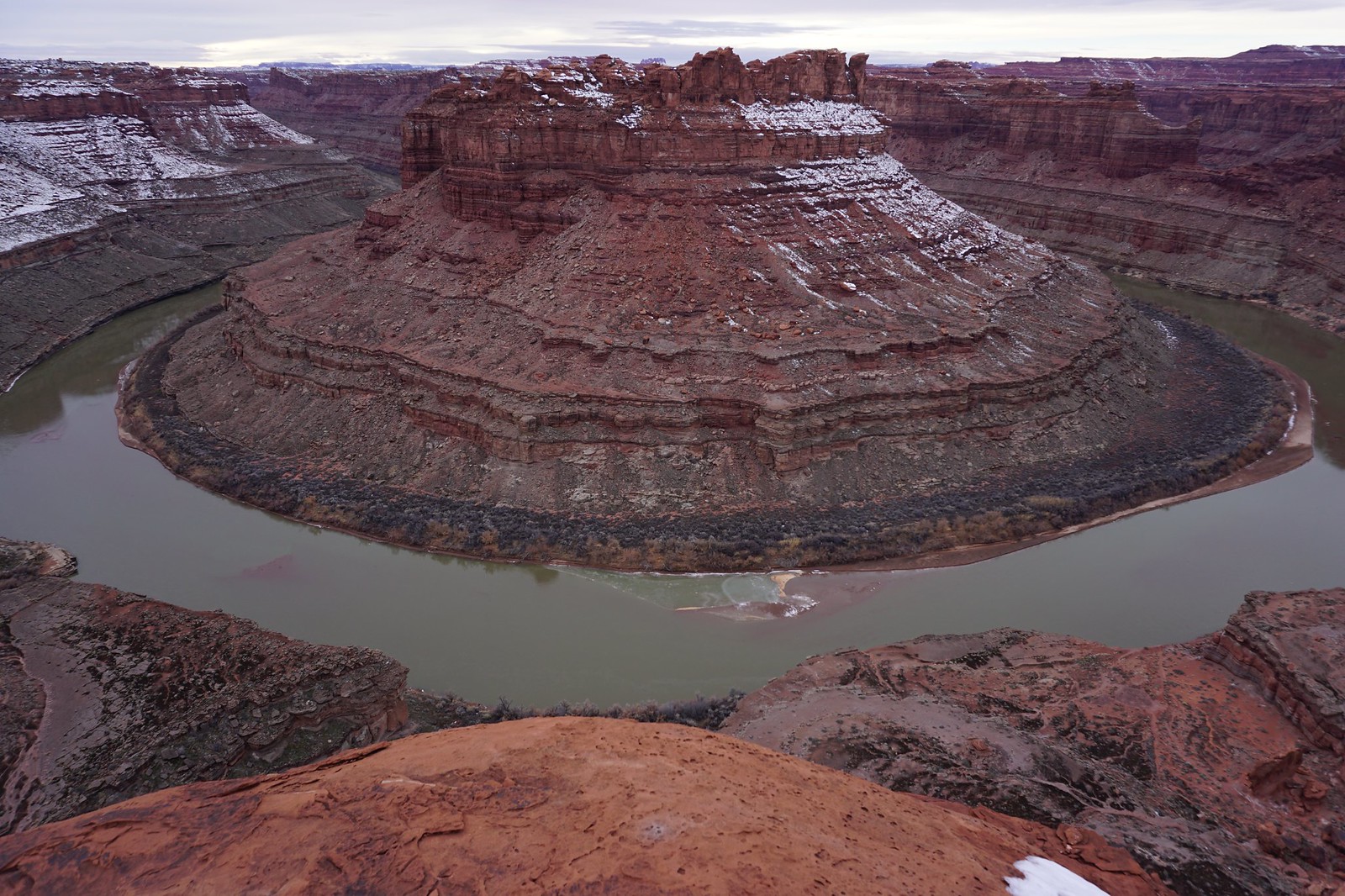 DSC04249
by
jan nikolajsen
, on Flickr