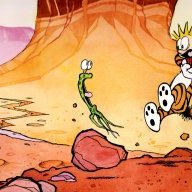 Joined

Mar 31, 2016
Messages

905
We've been keeping our hikes/walks close to home ... fortunately we have a few places close by that aren't visited all that much by others.
This is the old Erie Canal Aqueduct over the Schoharie Creek ... the canal part sat on the lower stone foundations and the part on top of the arches is the old towpath.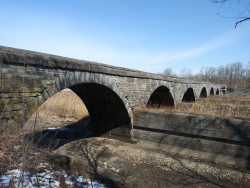 Here's a look at the towpath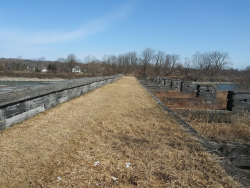 and this path is the Erie Canal ... you can see some of the old stone walls to the left of the photo. This is the 1840ish canal ... the original canal circa 1820 is slightly south of this location and has been filled in over the years.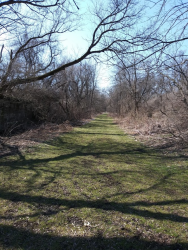 This is Lock 20 on the original 1820 canal ... and you can see the old canal heading off to the west.
This is the double lock (looking east) that was built in the 1840s to replace the original single lock built in 1820 (the photo above is off to the right of this picture)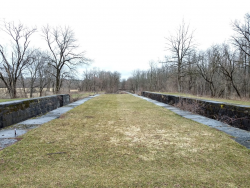 Here's a different view of the double locks (looking west)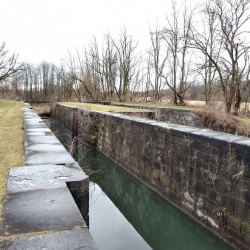 and this is a part of the trail we hike/walk on ... it's the old towpath for the canal. The Mohawk River is off to the left & is now the Erie Barge Canal.