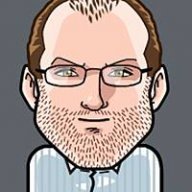 Joined

Dec 2, 2013
Messages

937
Nick has been kind enough to remind me that I have been a total slacker on here, so I thought I would post a little trip report.
In January my curiosity got the best of me and I decided to head down and check out an area I had long wondered about, Little Sahara Recreation area north of Delta Utah. This place is a mecca for ATV riders, and I'm not aware of anyone who has ever gone down there for the sole purpose of hiking, but I thought I would give it a try. I headed down on New Years day and to my surprise and delight I found the place completely abandoned, I didn't see a single person the entire time I was there.
Normally you would have to be suicidal to hike out into the dunes with the ATVs (certainly against common sense, and probably against the set rules any way), but with not a soul around I decided to go for it. I picked a direction and just started walking up and down the dunes. What an amazing area! I was thrilled the entire time, and also somewhat sad that there is probably only a handful of days through the year that one could do what I was doing. ATV tracks were everywhere when I first started out but as I got further into the heart of the dune field the ATV tracks started to disappear. By the time I was 2 1/2 miles in I felt like I was alone on an alien planet. The silence was mesmerizing, no wind, no birds, no insects, the only sound I could hear was my own breathing and heart beating.
The entire time I was eyeing the sky and for a while it looked like it was setting up for a pretty spectacular sunset. About 30 minutes before sunset however the horizon chocked off and killed any chance for a brilliant light show. I decided to stick around anyway, and I'm glad I did because for about 45 seconds a gap appeared in the clouds and let in just enough sun to create some nice light.
It looks like I might have to make this a New Years day tradition for now on.