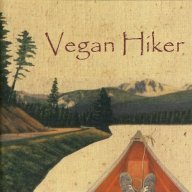 Joined

Jul 5, 2014
Messages

2,093
I love the BCP interface so please don't mistake this as a complaint or anything. More just an idea. So I was playing around a little with my BCP profile yesterday. I thought, hey it might be cool to compile all of the links to my BCP trip reports into my profile and maybe put the link in my sig. So I put them all in the "About You" field in the "information" tab in my profile. This field has a BBCode editor in it so I was able to customize the url labels and format the text which was nice.
Once I was done. The lists of hyperlinks I created looked like this in my profile.
So here's the part that brings me to the "Questions, Suggestions, and Support" forum.. I realized when I was done that there is no direct url to the "Information" tab of the profile. So I couldn't actually direct link this page into my sig. Which really isn't a big deal at all, but was sort of my initial idea. If I were to link the url in my sig, it would open up in the "Profile Posts" tab which isn't what I wanted.
So this isn't exactly a big deal and I know that if I want to see all TR's by a certain member, I could always use the search function. It's not really that I want all of my TR's linked in my sig as much as me wishing everyone else did sometimes. The idea might not go anywhere... still waiting on my BCP desk calendar ; ) But I thought I'd bring it up to see if others would dig the idea of compiling all their reports in one spot with a direct url?