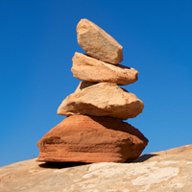 Official Information
Staff member
.
Joined

Mar 20, 2012
Messages

43
One of my favorite things about the forum software we are using is the ability to 'Like' posts within the forum without having anything to do with Facebook. At the bottom right of every post, there is a button next to the reply button called "Like". If you click that, it will show on the post that you liked it but it will not leave the backcountrypost website. It has nothing to do with Facebook at all.
Here's an example:
This in-site like feature is an awesome way to show that you appreciate what someone has posted and not necessarily comment on it.
You will also notice that each page has an actual Facebook Like button along with Google+ and Twitter. These buttons are located at the bottom of each page in the footer. Clicking this Like button will connect with your Facebook account. This is great for helping to promote the site and let your Facebook friends know about the cool stuff that gets posted here.
Example: