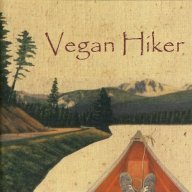 Joined

Jul 5, 2014
Messages

2,094
I decided I want to swap out my Sony e-mount 10-18mm f4.0 for the Sony 20mm f2.8 pancake for backpacking. The main reason is that I want to be able to ditch the Peak Designs capture clip that mounts my camera to my pack's shoulder strap and instead be able to just carry it in a ZPacks hip belt pocket like it was a little point and shoot. I'll also save 8-9 oz between the size difference and ditching the capture clip. It's more about storing it in the hip belt for me though.

Question is.. I've never sold camera gear before so i'm not sure how much you can typically expect to get back for a used lens. There is a photography store in my town that sells the lens I am looking to sell brand new for $850 and the lens that I want to buy for $350. I am going in Saturday to talk to the guy that does the purchasing.. Am I expecting too much hoping for close to an even swap.. expecting too little? I have no idea. Obviously condition is extremely important. The lens (glass) itself is flawless (from what I can see) but the body of the lens isn't in pristine condition as it's been out on trail with me quite a bit hanging from my capture clip. So definite signs of usage but no flaws that stand out to me. I also don't have the box anymore if that makes a difference.

Also if anyone here is interested in the 10-18 i'd be willing to give an extra good deal to a fellow BCP member.
Last edited: