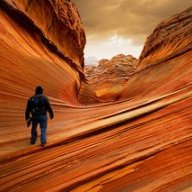 Broadcaster, formerly "ashergrey"
.
Joined

May 5, 2012
Messages

1,722
I'm brainstorming a possible off-trail backpacking route to Lamotte Peak in the western Uintas. Idea would be to either ascend to or descend from the north ridge to the unnamed lake at 40.799428, -110.753882 (
https://goo.gl/maps/wudZMDRT3f92
).
Does anyone happen to have images of the slopes around the lake?