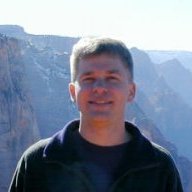 Joined

Mar 28, 2012
Messages

2,148
My son and I had planned on seeing if we could summit King's Peak from the Swift Creek Trailhead on the Uintas' south slope. However, the forecast for Saturday (when we'd summit) is for pretty heavy rain so we left earlier, yesterday, and worked with a compressed schedule. So we went to Henry's Fork, which neither of us had visited. It's really gorgeous. We camped maybe 3/4 mile above Dollar Lake, there seems to be ample camping away from that lake and also away from the trail (lots of people camping within a few feet of the trail, ugh!). It was pretty mosquitoey last night, I was hoping that after the middle of August things would be OK but no, it's fairly bad. Most annoyingly, there were basically zero mosquitoes either a bit lower elevation or also a bit higher. Ugh!! So we went to bed early last night and got started walking this morning around 7:30. We didn't summit until 11, slow going up there! A few clouds were starting to build so we didn't stay too long. We took it slow on the way down and also dropped down a ways into Painter Basin, which is amazing. We got back to camp around 3pm and the bugs were immediately swarming us, so we packed up and left, getting back to the trailhead around 6:30. A 19 mile day was a bit much for both of us, I don't expect I'll be going up or down stairs very well tomorrow.

On Weds we were sort of impressed by the not-huge crowds up there, but as we walked out today we passed a TON of groups heading up to Dollar. I guess Thurs is a lot more busy than Wed due to proximity to the weekend? Anyhow I wish all those folks luck with the rainy weather, mountain-forecast.com has King's getting 0.9 inches of rain on Sat, that'll be exciting.

It's a pretty social scene up there, was fun talking to a guy who is doing the Highline solo since his partner got covid just before the trip. At the summit there appeared to be 2 other father-son groups besides us. A couple of small, young groups were doing trailhead->kings->trailhead in one day, good stuff, but not for me.