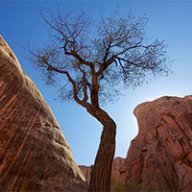 Joined

Aug 9, 2007
Messages

12,938
As I mentioned in
this thread
, I recently acquired a 22-foot pontoon boat. I don't take delivery on it until later this month, but I'm working on getting everything I need to get it rigged and ready to hit the water. One of the biggest issues I'm trying to figure out is how to attach kayaks to the boat without doing any permanent damage. I'd love any input/ideas from anyone out there. Judging by what I've found online, no one seems to have ever mounted a kayak to a pontoon. LOL.
The boat is a Bennington 22 SLX. It's 22-feet long and 8'6" wide. The added weight of the yaks shouldn't be an issue, but there definitely isn't room to carry them in the boat, so I'm thinking they're going to have to be mounted on the outside rails. I'd like to figure out a way that doesn't involve drilling holes in things and most definitely a way that won't scratch the crap out of my boat.
Here's some pics of the outside:
Port side: That's a door half way up, but I wouldn't be against obstructing it to move yaks. One of the problems I'm facing is that the upper rail is snug against the seating in the boat so it's not possible to wrap things around them. The bars going down might work though, and they would be plenty strong.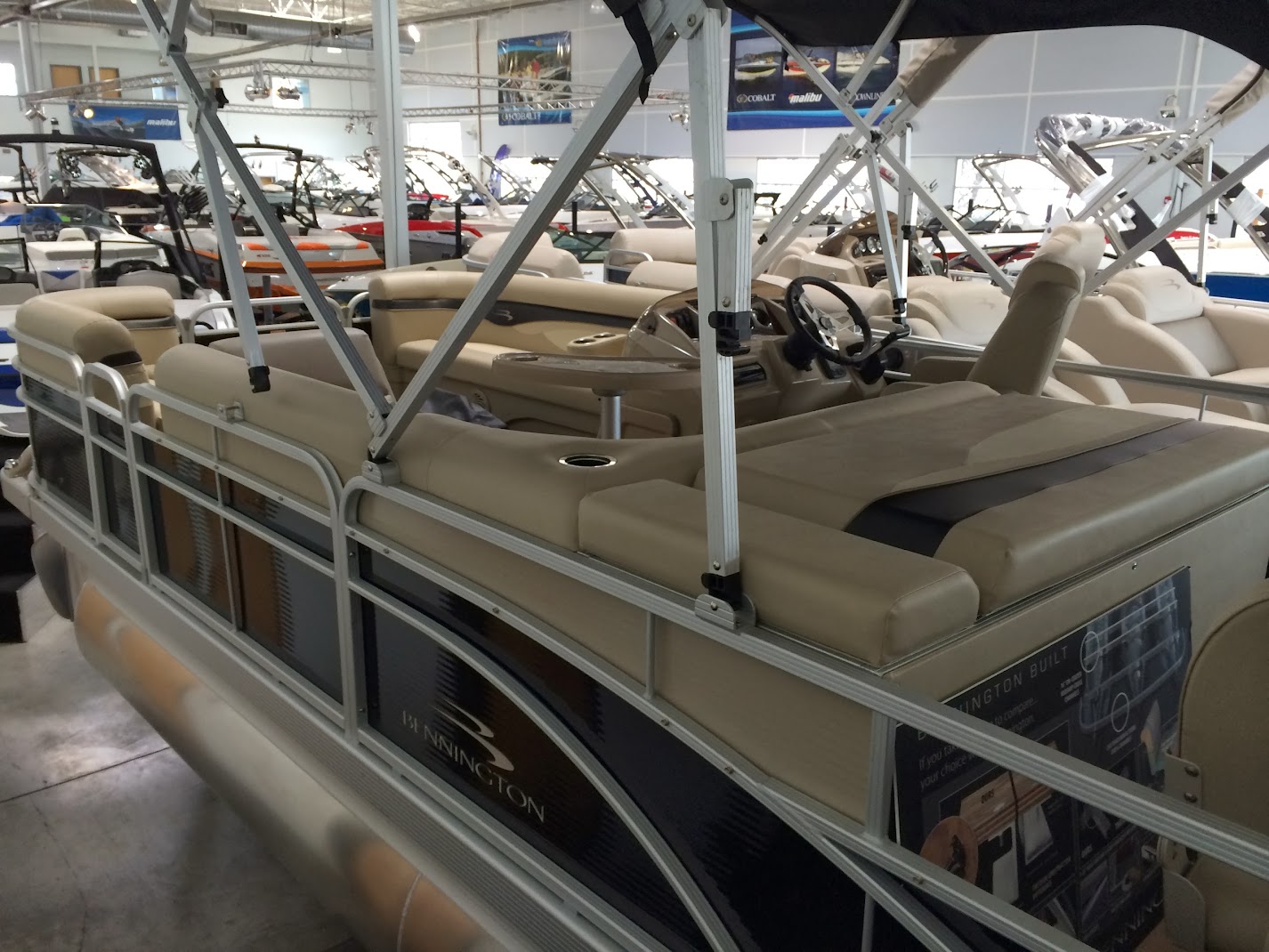 The starboard side does not have a door on the side but I failed to get a good picture of it. You can still see pretty well in this one from the dealer though:
And this is the layout with the doors marked:
The best plan I've come up with so far is to take
ratchet straps
and several of the cheap blue foam camp pads and just strap the yaks to the sides onto the vertical bars between the top rail and second rail. I figure I can cut the camp pads into smaller pieces 2-4' long to go between where the yaks and the boat meet. Think that's going to protect my boat or might it still rub things to the point of damage? If that works, it seems like I could put a sea kayak on each side and maybe even put my 10' sit on top kayak across the bow.
Like this:
Am I high to think this might work with just straps and pads to the rails? What am I not thinking of? Having the cockpits out like that could run the risk of water getting into them and weighing them down, so a cockpit cover of some sort may be needed. Or depending on the curve of the boat, maybe just flip it around and put the cockpit opening in.
Any input is much appreciated.